Ski Team Sweden Alpine will talk "Maximizing Human Potential" at Infor Inspire Amsterdam April 3
At first glance, the correlation between mastering the slopes and mastering digital technologies may not be obvious. You even might wonder why Ski Team Sweden Alpine will be taking the stage with Infor COO Pam Murphy at Infor Inspire, our largest European user event in Amsterdam on April 3. But, the answer is simple: Inspiration.

"Maximizing Human Potential" is the theme of Inspire Amsterdam 2019. Infor strives to help customers use technology to achieve their highest personal and organizational goals. Our solutions help users perform their best, making meaningful contributions to their organizations. World-class athletes share the same type of drive. In their individual fields, like alpine skiing, they have mastered challenges, persevered, and delivered. We can learn from their attitude as well as their ability to fine-tune processes, apply continual learning, and instill teamwork.
You can learn more about the Ski Team Sweden Alpine team— just one of the sporting champions Infor sponsors—by joining us at Inspire Amsterdam on April 3. All Infor customers are invited to participate in this day-long event, featuring over 50 sessions and a chance to meet face-to-face with Infor product experts, industry leaders, colleagues, and Infor executives.
Tommy Eliasson Winter, head of Ski Team Sweden Alpine Team, will join the opening session to share anecdotes and insights about the commitment required to reach championship level. Ski Team Sweden Alpine has over 200 World Cup victories, 43 World Championship medals, and 16 Olympic medals, including 2 golds at the 2018 Winter Games. The team competes in women's and men's downhill, super-G, giant slalom, slalom, combined, and parallel slalom.
"Ski Team Sweden Alpine is one of Sweden's most-loved national teams," says Johan Made, managing director Infor EMEA North Region. "We share the same drive. Just as its skiers strive for ever-tighter precision on the course, Infor brings industry-focused precision to our business solutions."
As they take to the slopes, the ski team displays the distinctive Infor logo on their ski suits and jackets, a visual reminder for fans of the sport that Infor backs excellence and is committed to helping customers reach their full potential.
"In Infor, we have got an extremely competent partner," Winter says.
View the full agenda for Infor Inspire Amsterdam, and register today.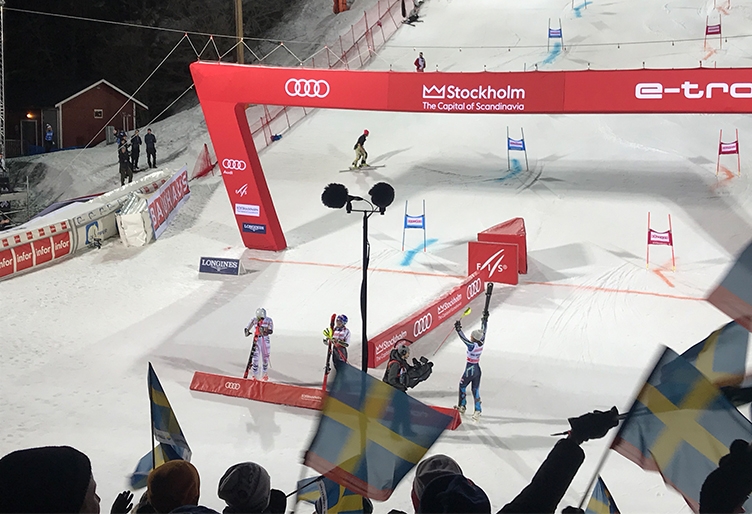 Region
Worldwide
EMEA
North America
Let's Connect
Contact us and we'll have a Business Development Representative contact you within 24 business hours