Small manufacturers face challenges; technology can help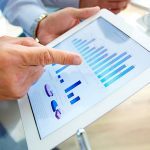 This is part 2 in a series in honor of Small Business Week.

If you missed part 1, you can read it here.


While small, agile businesses may have some distinct advantages over larger competitors, they also face their fair share of challenges. Small Business Week (April 29-May 5) provides an opportunity to spotlight those challenges and what can be done to overcome the obstacles. A wide range of stakeholders rely on the success of small businesses. Small job-shops, fabricators, subcontractors, parts suppliers, engineering firms, and niche manufacturers play important roles in the overall economic stability of the industry. We need small businesses to thrive.

Regulatory red tape


Of the issues facing small business, government regulations are probably the most talked-about. Deregulation became a polarized topic during the last presidential election as Candidate Donald Trump made promises to lighten the number of restrictions and compliance mandates.


Some believe small manufacturers are especially hit hard by regulations. NAM summarized the sentiment well in a recent report. "The cost of federal regulations fall disproportionately on manufacturers, particularly those that are smaller. Manufacturers pay $19,564 per employee on average to comply with federal regulations, or nearly double the $9,991 per employee costs borne by all firms as a whole," the report says.


NAM also says small manufacturers with less than 50 employees spend 2.5 times more than large manufacturers spend on compliance.


A recent White House report on the value of small businesses spotlighted actions taken to alleviate the regulatory burden on small businesses, such as deregulation. In FY 2017, Federal agencies issued 67 deregulatory actions and a full "Regulatory Plan and Unified Agenda of Regulatory and Deregulatory Actions" was prescribed.

An analysis of the Unified Agenda by Dan Goldbeck, a research analyst for regulatory policy at the American Action Forum, says, "Of the 579 actions listed in the Unified Agenda as deregulatory or regulatory, 448 are deregulatory, while 131 are regulatory,"

Trump opponents point out that many of the deregulations have been surface level and made minimal impact. While politicians debate the issues with heated rhetoric, small businesses continue to struggle to manage the complexity of federal and state regulations.

Available Capital


Availability of investment capital is another top challenge of small businesses. The Small Business Administration often can help. Lending under SBA's 504 financing program reached $955.2 million in FY17.


According to the organization's website, the SBA is "the nation's only go-to resource for small business backed by the strength and resources of the federal government. It powers the American Dream. And the SBA is working to make that dream accessible to more Americans by modernizing its application processes, improving online resources, and streamlining how technology is used to deliver services more efficiently and effectively."


Less traditional sources of capital, such as crowd funding, are other options. As part of a Small Business Week series, USA TODAY published several articles with advice on financial planning and obtaining venture capital, including "How to get money for your entrepreneurial dream."


Author Jeff Stibel writes, "Day jobs are easy. If you have one, you might want to think twice before leaving to start your own business. But if you do leave, make sure you have more than enough money to finance your family and your business. The general rule of homebuilding also applies to company building: Make a budget, double it, then double it again — that is roughly half the amount you need."


He also discusses the importance of planning for ongoing, working capital, beyond the launch phase. "The vast majority of business owners started their companies because they loved their industry and believed they could provide a great product or service. Passion is important and sexy, but boring financing is equally important. Businesses need working capital to grow and to cover cash flow fluctuations. The problem is most entrepreneurs…hate raising money. It can be frustrating, and the consequences of making a wrong choice are severe," he says.

Labor intensive processes


In their passion to launch their idea for a new business, many small business owners first go to market with processes and systems in place which are very hands-on, time intensive, and rely on the expertise of one person—the founder. Very quickly, that type of business model has trouble scaling for growth.


In this digital age, even small manufacturers need automation, predictive analytics, business intelligence tools, and software for customer relationship management (CRM), inventory management, procurement, and asset management. In fact, it may be more important for small businesses, over large enterprises, to turn to technology to optimize efficiency. Small companies simply don't have the resources to waste.


Technology, such as offered in an end-to-end ERP solution, will help the small business make wise investments of resources—including time. ERP solutions help small manufacturers manage costs and ensure accounts are profitable. In early stages of relationship-building, small businesses often take extreme measures to win new accounts. Costs can escalate and and margins can erode quickly. It's essential to get a realistic view. With accurate data that is accessible and consumable, managers can understand the profit impact of every decision. Managers can make strategic plans based on facts, not hunches or anecdotes.


Although small manufacturers have many challenges, there also solutions to those challenges. In many cases, technology is the answer. Deploying an ERP system, purpose built for manufacturing, should be one of the first steps a small manufacturer takes.

Learn about Infor solutions for manufacturing.
Filed Under
Industry
Automotive
Aerospace & Defense
Chemicals
Food & Beverage
Hi-Tech & Electronics
Industrial Machinery & Equipment
Industrial Manufacturing
Let's Connect
Contact us and we'll have a Business Development Representative contact you within 24 business hours