Smart tech: 3D printing ‒ A new business model for the supply chain
The first post in a series of articles examining the impact of smart technologies on the equipment dealer and rental industries.

"In my vision, a parts store without 3D printing by 2022 is toast," says Bill Wade, senior partner in Wade & Partners, speaker, columnist and consultant specializing is part sales and distribution.

But 3D printing or additive manufacturing is considered by many to be far more disruptive to traditional parts manufacturing and distribution than just printing the required parts, because, unlike traditional machining that removes material to make a part, a 3D printer builds the part one layer at a time from information in a digital file.

And that printer can be anywhere—in a construction equipment dealer's parts department or even a jobsite. Recent announcements demonstrate how manufacturers are adopting the technology for aftermarket parts.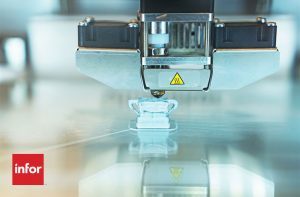 A plan to provide 3D-printed parts was announced late in 2017 to Daimler Trucks' Freightliner dealerships. Initially, 3D printing will be used to create parts that have been difficult to provide through traditional supply chain models, such as those for older trucks or parts with very low or intermittent demand. On-demand 3D printing removes the need for holding physical inventory.

During this pilot phase, Daimler will release a controlled quantity of 3D-printed parts and invite feedback from customers and technicians. The parts have been validated to meet durability requirements and many will appear no different to the untrained eye. Currently, the order process takes 2-4 weeks, but once the program is fully launched, parts will be able to be shipped in just a few days.

Caterpillar announced in a press release March 14, 2017, that the company has signed a deal with 3D printing solutions provider FIT AG to 3D print aluminum and titanium parts. "Not only will Caterpillar now have access to FIT AG's cutting-edge technologies in additive manufacturing but this alliance will also help accelerate our adoption of 3D printing," said Stacey DelVecchio, Caterpillar Additive Manufacturing project manager.


A printer on every desk
3D printing is commonly used in manufacturing prototypes but high costs have been an obstacle to more widespread use. However, with costs expected to decrease, adoption is expected to expand. According to Gartner, more than 5.6 million printers are forecast to be shipped in 2019, up from 106,009 units in 2014. Expect aftermarket parts suppliers and some customers to adopt the technology as well. Early adopters will gain competitive advantage. And when customers can affordably print their own parts, the spare parts business will be completely changed. Customers won't pay manufacturers for the part itself, but for the 3D data needed to create the part.

Parcel carrier UPS is printing parts for itself and for customers. The impetus came as a response to disproportionate minimum order quantities for replacement parts it needed. Suppliers were requiring purchases of 500 or 1,000 parts when UPS needed only 100. The search for a solution led UPS to add on-demand parts through 3D printing.

Alan Amling, vice president of corporate strategy at UPS describes UPS's 3D printing operations in an article in Supply & Demand Chain Executive. "Our pull time is 1 a.m., so we can really produce until midnight and get it anywhere in the country by the next morning. It's the integration of manufacturing with a logistics network that makes that possible. The idea is to take these manufacturing pods, what we call our 3D printing factories, and put those in different regions of the world because, as 3D printing begins to really take off and we see more adoption, we are going to see goods being manufactured in smaller quantities, more frequently, closer to the point of use."1


The implications for dealers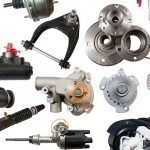 Reduced inventory costs aren't the only reason why 3D printing holds appeal for construction equipment dealers. The ability to print on-demand could ultimately save customers time and money with reduced shipping costs and less downtime. According to Wade, fast production means technicians might be able to get parts in a matter of hours rather than days. "That kind of accessibility is invaluable," he says.

Dealers also have the potential to greatly improve their parts support for customers with older machines whose parts are more difficult to source. If your customer needs a part, you print it.

To prepare for the onset of 3D-printed parts, dealers might begin by assigning someone to take on the role of 3D printing expert. The next step would be to analyze your parts inventory and customer base to identify potential opportunities. By the time the manufacturers you represent introduce 3D printing, you'll already have a strategy to take these new services to the market.



1 Carrie Mantey. "Virtual Inventory in the Virtual Warehouse: Will 3D Printing Kill the Traditional Supply Chain?" Supply & Demand Chain Executive. May 10, 2017
Industry
Equipment
Equipment Dealers Rental & Service
Let's Connect
Contact us and we'll have a Business Development Representative contact you within 24 business hours