Smart tech: Drones ‒ usage and opportunity takes off
The second post in a series of articles examining the impact of smart technologies on the equipment and rental industries.

Firms in construction and mining are seeing the benefits of a new tool for their jobsites – unmanned aircraft vehicles [UAVs] or drones. Drone usage is taking off because legislation passed in August 2016 removed one of the biggest stumbling blocks to using drones. Part 107 of the Federal Aviation Regulations made it much easier to become a commercial drone pilot. Instead of acquiring a traditional pilot's license and then getting case-by-case permission from the regulators to fly through a Section 333 exemption, drone operators now only need to pass a certification test and abide by various flying restrictions.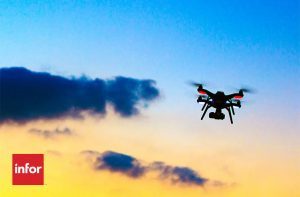 Drones offer several advantages for construction and mining operations. In many situations, survey-quality data can be collected more quickly, and at a lower cost than traditional surveying methods. In areas that are difficult to access, drones can do the job more safely than traditional surveyors. Jobsite progress can also be easily captured using aerial imagery, helping project managers improve productivity. Data collected from drones can also be used to create 3D models for machine control and intelligent compaction.

Bechtel, the largest contractor by sales volume in the U.S., was one of the first construction companies to receive an FAA Section 333 exemption, enabling them to fly drones prior to the Part 107 Rule being established. Since 2014, they have been expanding their drone portfolio (eight as reported on constructionequipment.com in November 2017) and developing use cases that improve project execution.

Construction equipment manufacturers have recognized the opportunity and are gearing up to serve the market. Caterpillar Ventures invested in Airware, a San Francisco-based company that provides end-to-end solutions that turn aerial data into actionable business intelligence. Just a month after this announcement John Deere and Kespry formed an exclusive global strategic alliance that will allow John Deere Construction & Forestry dealers to provide the Kespry Aerial Intelligence System to their customers.

RDO Integrated Controls, a division of RDO Equipment Co., recognized the opportunity in drones early on. They have been selling UAV technology as well as drone-related services, such as training, support consulting and service work for five years. Matthew Hayes, a Mapping Product Supervisor for RDO Integrated Controls, offered some insight into the business.

"Construction is where the majority of commercial UAV business is "real" at this point," says Hayes. "It has already been integrated and accepted as a legitimate technology." The drone market is growing at a phenomenal rate. The FAA expects approximately 442,000 drones to be used in businesses by 2021, nearly 10 times the number of drones used in 2016. Goldman Sachs estimates that drones will represent a $100 billion market by 2020.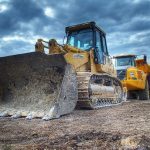 Hayes advises dealers to not focus on the drone itself, but on what the drone can do – and that's deliver actionable data to a customer. It's more about what the customer is going to do with it vs. which one will they buy. "It's important we remove those blinders and show the customer how to be successful, regardless of which unit is purchased," says Hayes.

Hayes believes construction equipment dealers have an advantage in the market because they know the business and language of their customers. "RDO has the infrastructure and resources to support the technology and product, something the online and big-box stores definitely can't deliver," says Hayes. "It's that key advantage of helping customers get the actionable data that comes with the technology." Because drones are relatively new to the industry, RDO Equipment Co. has to overcome perceptions created by online and big box retailers selling products designed for hobbyists. According to Hayes people don't always understand what they can do with the data from the drone or the differences between a commercial drone and a recreational drone.

Should drones and drone-related services be a part of your offerings? Every dealership has to answer this question for itself, but there are some definite advantages to providing customers with a more efficient way to do business. When analyzing the pros and cons, dealers shouldn't forget the risk of being perceived as a technological laggard, if they choose not to offer drone services. Perhaps the bigger question is: Will you be a technology leader?


Industry
Equipment
Equipment Dealers Rental & Service
Let's Connect
Contact us and we'll have a Business Development Representative contact you within 24 business hours