Smart tech: Machines that repair themselves on the horizon
The third post in a series of articles examining the impact of smart technologies on the equipment and rental industries.

Today's construction economy is steady and if U.S. infrastructure spending gets a boost, as many expect, there could be a significant increase in equipment population over the next few years.

While this is good news, it also means that dealers, distributors and rental dealers could be faced with even greater product support challenges down the road. With a chronic shortage of service technicians already, you may be wondering where you will turn if customer fleets expand. Using telematic data for predictive rather than preventive maintenance is one tool, but even more advanced tools may be coming sooner than you think.

Artificial intelligence (AI) is now being used to help machines actually repair themselves. The basic idea is to use machine learning, (a subset of AI) which allows computer systems to "learn" or to progressively improve performance based on data, without being explicitly programmed. Rolls Royce, a manufacturer of airplane engines, is taking a leadership role in this area.

In December 2017, Rolls-Royce introduced R2 Data Labs, a system that uses advanced data analytics, industrial artificial intelligence and machine learning techniques to enhance efficiencies across their organization and provide new service propositions for customers.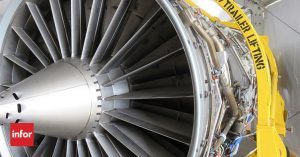 One of Rolls-Royce's key strategic digital objectives is to create a virtual copy of every engine it builds. According to their website, the company sees a future "where we design and test engines digitally, service them remotely and manage them through their digital twin."

This would be accomplished by taking a physical product, such as an engine, and applying digital capability to allow the engine to "think" for itself through an ongoing digital connection between the product, its virtual twin and customers. Information would be shared for the purposes of diagnosing and repairing products remotely.

The intelligence and data gathered from past experiences of the product is stored in the cloud with adjustments made in operations going forward, pinpointing and diagnosing issues before they become problems.

As reported by the Institute of Mechanical Engineers, Rolls Royce is also working on robots to help work on engines without removing the wings of an airplane. Equipped with long, thin, flexible arms the robots can enter the engine through small access holes in the side. A tiny stereovision camera and specially developed miniature cutting tool perform the repair work. The idea is for engineers to be able to investigate problems and perform repairs from Rolls-Royce's base in Derby, England, instead of being flown out to identify and fix problems.

Finding inspiration from instruments used to perform keyhole surgery on humans, the company is also exploring robots that can snake through small gaps in the engine and reach places where existing tools can't.

Construction equipment manufacturers have also recently announced applications for artificial intelligence. In December, Komatsu and NVIDIA, a graphics processing unit manufacturer known for developing video games, announced a partnership to provide jobsite safety and productivity solutions using artificial intelligence and intelligent cameras.

Deere and Company recently acquired Blue River Technology, a company specializing in implementing machine learning in agriculture. Blue River uses advanced algorithms that give robots the ability, through visual means, to make decisions on whether to spray fertilizer or pesticide on specific plants, reducing the amount of chemicals used.

As industry manufacturers continue to hone their AI skills and connectivity expands, expect to see machine maintenance solutions that don't require a service technician. The 1968 film, "2001 A Space Odyssey," provided a first glimpse of artificial intelligence though super computer HAL 9000. Today, 50 years later, life is imitating art, with AI becoming a reality for the advancement of machine service.

Learn more: A.I. + machine learning: here to help you work smarter


Industry
Equipment
Equipment Dealers Rental & Service
Let's Connect
Contact us and we'll have a Business Development Representative contact you within 24 business hours