Standing at the intersection of cloud, IoT, and public transit maintenance
May 22, 2018
By Kevin Price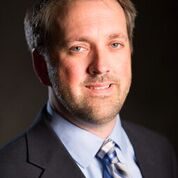 I recently wrote an article for MeriTalk where I discussed how crucial it is for those in charge of our public transportation to (pardon the pun) get on board with applying technology to its most significant challenges.

Specifically, I illustrated how our current, manual infrastructure maintenance practices are not only outdated but dangerous. I listed some very public catastrophes, such as the 2009 Washington DC rail incident, as examples.

The good news, however, is that we have at our fingertips access to IoT, the cloud, and the analytical tools we need to move ahead, and even revolutionize, infrastructure maintenance. Of course, we all know that when it comes to transportation infrastructure and maintenance, it's about the allocation of limited resources. So the challenge for us is to make the business case to put precious dollars to the best use.

A digital revolution for public transit
Over the years, public transportation has ballooned into a $61 billion industry which employs nearly half a million workers, making it that much more imperative that the systems are efficient, reliable and, most importantly, safe. Let's add to that ISO 55000, an international compliance standard that advises on how to best manage physical assets, which can range from things like subway cars to wheel safety sensors, or even structural properties such as bridges and tunnels.

We can also look to the Moving Ahead for Progress in the 21st Century Act, or MAP-21, a bill passed by Congress in 2012 that acts as a funding agent for infrastructure and stipulates the necessary level of compliance with "State of Good Repair" guidelines. This all adds to the complexity of modernizing asset management, and the necessity of doing it now.

It's no secret we are in the midst of a digital revolution. All of us are more connected than ever before. The rapid advancement of technology, mobile and social networking and our ability to connect directly to the services we want and need are changing perceptions and expectations of the traveling public. Downtime doesn't exist in this world.

There's no reason we shouldn't expect the same from our transit systems. The systems themselves may be outdated, but that doesn't mean how they are managed needs to follow suit. Instead, with solutions like Infor EAM for Transit Management, we can bring together the power of the Internet, cloud and industry-specific software to manage asset maintenance in a predictive, not reactive, way. Our quality of life depends on it.

Product
CloudSuite Facilities Management
Infor EAM
Region
Let's Connect
Contact us and we'll have a Business Development Representative contact you within 24 business hours