Supply & Demand: The Age-Old Supply Chain Story Gets a New Twist
by Stacie Immesberger, Director, Solutions Strategy and Marketing, Supply Chain Planning and Execution, Infor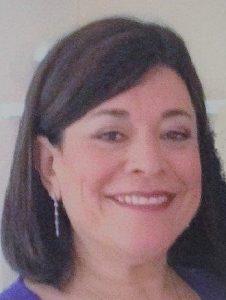 We often speak about how much supply chains have changed in the past decade, crediting digital disruption, high consumer demand, globalized production, neo-protectionist policies, sustainability, etc. But as much as supply chains continue to change, some fundamental questions remain:


What should be made, or sourced, from where and when?

Where is the balance between taking advantage of scale to avoid shortages and missed sales, or risking aging or obsolescent inventory?

What defines 'good' service given business strategy, competitive pressure, and profit expectations?

What does a successful launch look like? And what should signal a closer look?

The answers to these questions are paramount to supply chain success, but they always seem to elude us. Why?
Part of the problem is we all know what the end-state of a good supply chain should be, but we're not sure how to get there.
Imagine a perfectly synchronized operation in which demand and supply are seamlessly balanced. Each unexpected disruption or unanticipated market shift is swiftly met with the precision of an efficient and effective
supply chain network
. Trading partners align in real-time to capitalize on emerging customer expectations and competitive missteps.
Sounds great, right? But if this doesn't describe your current state (and most likely it doesn't), where should you begin? What will create the biggest breakthrough in performance?
Here's where companies often get stymied by all the trends and changes and technologies hitting modern supply chains, particularly those dealing with planning. But really, the answer for where to start lies in whatever is causing the most business pain.
Uncovering Your Supply Chain Planning Pain Points
Metrics are sexy. But they can also be misleading. Performance benchmarks may provide a clear direction for action, but it's also all too easy for aggregate measures to 'average out' underlying operational missed opportunities.
Instead, try to identify priorities within your supply chain by examining unmet business needs. Here are some scenarios to consider. See if any particular one resonates with your current situation. It may point to where to invest first.


Scenario #1 Firms may believe they have a solid forecast, yet suffer from inadequate service levels. This impacts expediting costs, return on promotions, and even lost sales. But what if this is coupled with inventory levels that hover well above industry norms? Is the forecast adequately granular or does the aggregate mask key segment dynamics? Capturing ever-growing complexity requires a diverse algorithmic approach. One size will not fit all well. Models need to incorporate key category characteristics. In such situations, the potential ROI from a self-tuning demand planning solution is clear.

Scenario #2 Other companies have a good handle on future demand. With inventory and order visibility, they know exactly what they need to make. But they struggle to support growth, or better leverage expensive assets. Capacity, utilization, throughput, downtime, and labor are hot buttons. In this case, significant benefit may be derived from simultaneously modeling finite capacity constraints (e.g. equipment, material, labor) while respecting business rules and production sequencing logic. Given the number of permutations possible, consider an advanced production scheduling solution.

Scenario #3 Perhaps foundational planning elements are all in place, but operations seem to work at odds with the business unit. Siloed metrics, divergent information sources, and bias can create misalignment which often shows up in long cash conversion cycles and poor service levels, e.g. perfect orders. New product rollouts only amplify disconnects. Sales & Operations Planning (S&OP) solutions synchronize functions to balance supply and demand. They enable feasible business plans, and then cycle back to drive effective and efficient execution.

How and where to drive value is not a one time decision, because it encapsulates all those everlasting, fundamental questions in supply chain. So, to manage operations well, it's important to revisit the issues as supply chain networks change, assortments and markets shift, customer expectations increase, channels evolve, and competition escalates. With a better pulse on what's likely to happen, companies can be more agile when the unexpected occurs, as it so often does. And perhaps, little by little, you can chip away at those nagging fundamentals.
About the author
Stacie Immesberger is Director of Solution Strategy and Marketing for Infor's supply chain products. She spent nearly 15 years as an independent consultant helping supply chain, logistics, and predictive analytics companies on market strategy. This included Orchestro, Descartes and AMR Research. Previously, she worked in product management and industry marketing with Manugistics, One Network Enterprises, and Mercari Technologies. Before transitioning into technology, she worked in brand and category management capacities in the consumer products industry. Stacie holds her MBA in Marketing and Operations Management from Columbia Business School, and her BS in Mechanical Engineering from the University of Pennsylvania.
Let's Connect
Contact us and we'll have a Business Development Representative contact you within 24 business hours