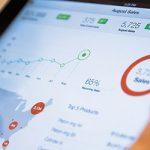 As the global economy improves, companies are realizing this the right time to seize opportunities, make aggressive plans for growth, and step up their technology infrastructure. Without an advanced ERP solution, keeping up with market pressures-- and increased demand from customers--would be difficult. Tech savvy companies are evaluating and re-imagining their IT infrastructure. Sometimes that means throwing out the old and starting new. An example is Kingspan Environmental, a sustainable energy innovator, which has invested in a suite of Infor applications. The first phase of the investment is set to go live in late 2018, with 1,200 users across 20 sites globally.
The Infor suite, which includes
Infor LN
,
Infor d/EPM
and
Infor CX
, forms the single largest IT investment made by Kingspan Environmental and replaces a current system that no longer supports the organization's aggressive goals for growth within the division.
Infor LN will help standardize a range of key business processes including quality control and production on the shop floor and tracking goods through manufacturing. Elsewhere, Kingspan Environmental will use Infor applications to improve existing sales and operational planning and demand forecasting capabilities.
Following a thorough review of the market, Infor was chosen on the basis of its partnership approach, the established track record of Infor within manufacturing, and both the integration capabilities and strong user interface (UI) of the software.
"As Kingspan Environmental has expanded, we have outgrown the capabilities of our current system," explained Richard Mayrs, Head of IT, Kingspan Environmental. "We have developed separate systems for different entities within the Kingspan Environmental division, leading to a lot of manual work to reconcile and integrate the systems. By standardizing on a single, multi-company system, we will not only have consistent and unified operations and information, but a base for further growth and acquisitions.
"Companies such as Kingspan Environmental that are growing quickly know they need to invest in technology that will act as a platform for where the company will be in five years, not just where it is now," said Phil Lewis, vice-president, global solution consulting, Infor. "That means a first stage of standardizing operations and reporting to get a unified view of the company and to ensure each company in the Division is pulling in the same direction. After that, new technology can be injected into processes such as sales and operations planning and improvements tracked to demonstrate clear ROI."