Take control of your unique manufacturing requirements
Infor LN has three main manufacturing modes:
Job Shop Control
Assembly Control
Repetitive Manufacturing
Job Shop Control mode is one of the oldest and most popular manufacturing modes. It's the best production mode for addressing low volumes with little logistic complexity. Sometimes, customers face different requirements, like one-piece flow (unique hyper-personalized products) or manufacturing of large batches (repetitive manufacturing). Unsure of how to deal with those requirements in Job Shop Control, customers have made their own customizations. If you're one of these customers, have you ever wondered if there's a more standard and easier way available? There is.
It's important to understand when you should use a particular manufacturing mode, as each mode offers different advantages. The Job Shop Control module handles the creation of production orders, planning of production orders, and the procedures related to the execution of these orders. If you're producing many variants of complex products in a flow assembly line, you'll want to use Assembly Control. And if you're doing high-volume production in a multimodal-flow environment, the Repetitive Manufacturing mode should meet your needs. You can use multiple modes together—even all three—and they can communicate with each other. Repetitive Manufacturing was made available in LN version 10.5. However, like most LN customers, you're probably still just using the Job Shop Control mode and relying on customizations to meet your manufacturing process requirements.
When you leverage the mode that best meets your production requirements, you'll be able to implement leaner manufacturing business processes while reducing reliance on customizations.
On top of staying up to date with software enhancements for free, another great advantage of going away from customization is that you already preparing your processes for a sleek way to move to the cloud. If you haven't explored LN's manufacturing modes, there's no time like the present to see if these modes meet your manufacturing process requirements.
If would like to learn even more about the three manufacturing modes in Infor LN and how to choose and use them in the best way, join us for our complimentary webinar, on July 3rd with LN product expert Gianfranco Maggio.
For information about our course offerings for Infor LN, please visit Infor Campus.
Stay tuned for new course releases for Repetitive Manufacturing and Assembly Control.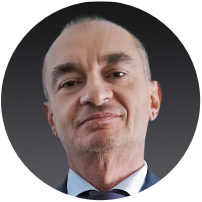 Alessandro Salvetti | Education Program Manager, Infor LN
Alessandro comes from 17 years' experience in Infor Consulting Services where he played different roles in both technical and application areas, during this period he showed passion by working alongside his customers to transform their organization to be more agile, experimental and customer-centric. His proficiency in designing innovative programs, training, and leading experiments have proven to build customer confidence in doing things in new ways. His role, within Infor Education, is to establish the right strategy for delivering training to our customers, partners, and employees and his main objective is to develop top-quality education programs.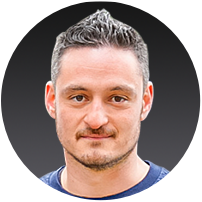 Gianfranco Maggio | Infor LN Development Business Analyst
Gianfranco is an Order Management and One-Piece Flow Manufacturing business analyst focused on making process lean, simple and future ready. He is passionate about Industry 4.0 and technologies that enable people to be part of the digital transformation journey. Gianfranco has been working with the LN team for 5 years.
Filed Under
Education & Transformation Services
ERP
Manufacturing
Industry
Automotive
Aerospace & Defense
Construction
High Tech & Electronics
Industrial Machinery & Equipment
Industrial Manufacturing
Product
Region
Worldwide
EMEA
North America
APAC
LATAM
Let's Connect
Contact us and we'll have a Business Development Representative contact you within 24 business hours