You can Take that to the Bank

Banking isn't easy. Whoever said that it must be "nice to work banking hours" obviously had never experienced the challenges of running a branch, or multiple branches. The ever-increasing regulations, tightening profit margins, and its changing technological landscape, has made banking hours longer and harder than ever before. There's also competition coming from non-banking entities and the ensuing disruption of traditional banking business models. And then there's employees – making sure branches and employees are operating efficiently and in a cost-effective manner, compounds these challenges.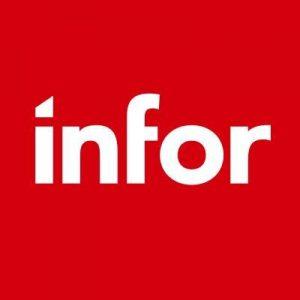 Make it Count


Let's talk about impact opportunities for customer engagement. How many times a year do you go into your local bank branch and make it past the ATM at the front door, or the automated drive thru. It's likely you can count those experiences on one hand. With that being the case, every visit a customer makes needs to be a positive, easy, and memorable experience. These limited opportunities for engagement is the only way to retain, and to ultimately grow with your customers. This can be a frightening proposition.


So, what does it take to win the hearts and minds and long term business of each person who ends up walking into your branch? It's all about world class customer experiences – and you can take that to the bank. Excellent customer service can only be delivered by employees who are knowledgeable, engaged and empowered in their roles, and then carry forward those skills into each customer interaction.

Getting it Right


As a branch manager, managing your workforce to ensure you have the right person, in the right position, at the right time – 100% of the time – is a baseline task but challenging nonetheless. Anticipating and forecasting customer interactions and staffing your operations accordingly, shouldn't be guess work. There's a significant cost impact to under-staffing, therefore failing to deliver world class customer service, as well as being unnecessarily over-staffed and paying associates to do nothing. Let's not forget improper-staffing either. Having excess tellers during peak lending hours, for example, doesn't make sense either. Science and math beat instinct and guesswork in these areas every time – that's were Infor can help get it right.

Putting the 'O' in Optimization


Through a revolutionary approach to workload, forecasting and staffing with Infor's Workforce Xi platform, branch managers can leverage machine learning and predictive analytics to make better and more informed decisions. The troves of data available about a given branch location, and other similar branches to it, drive an accurate forecast projection based-on customer interaction volume, and the type and duration of the transactions taking place. Based on linear patterns and/or historical trends, employee schedules are then generated based on their unique blend of seniority, skills, and role type. Additional constraints can then be made based on labor budgets or regulatory matters that are localized in nature.


Achieving this accuracy in a granular way, even down to fifteen-minute intervals, ensures that every customer interaction is of the absolute highest quality. With real-time KPI's related to branch and staff, you're enabled with in-context intelligence that makes every schedule better than the last. In addition, employees are empowered with the accessibility to manage their availability, shifts, time worked, and work preferences through their mobile devices in minutes. Through this enablement they have a sense of ownership of their work. That ownership translates into higher levels of engagement which brings us back to truly optimized interactions for both the employee and customer.


A single platform that can increase value to customers, employees, managers and corporate leadership can have a profound impact. Insights into, for example, what interest rate changes have on mortgage application volume at local branches, or the effect on customer traffic and staffing when a competitor opens a new branch nearby to one of your existing locations, are of tremendous value. It's so powerful to turn raw data into actionable business insights when managing a workforce. It also makes the difficult task of running a retail banking business a little easier and a little closer to the good old days when "banking hours" were more realistic.

Banking will never be easy but there are tools that can help make each hour and interaction more productive - take that to the Bank.

Kevin Fee, Director, Workforce Management, Banking Services, Americas, @kevinmfee
Product
Infor Workforce Management
Region
Let's Connect
Contact us and we'll have a Business Development Representative contact you within 24 business hours