Tap into more than eighty years of Cloverleaf knowledge at Infor TechEd San Diego
Featuring a team of experts with more than eighty years of combined knowledge in Infor Cloverleaf and the Healthcare industry, Infor TechEd San Diego on April 24-26 offers the perfect opportunity to engage with and gain insights to maximize your Cloverleaf experience. Infor TechEd offers you the opportunity to learn exactly what you need, directly from the top product experts who know Cloverleaf best and practicing what you learn in hands-on sessions. Here's what you can expect from Cloverleaf at Infor TechEd:
Managing the API Gateway and implementing Cloverleaf APIs
In this hands-on session, we'll introduce you to the API Gateway, where you'll discover why APIs need to be managed and how to do so effectively. You'll also learn about the Cloverleaf Web Services adapter that allows you to build your own APIs from inside Cloverleaf. In addition, we'll discuss some fundamentals of web services and provide hands-on exercises where you can build your own web services interfaces.
Understanding the whys and hows of FHIR
This session will help you understand the fundamentals of FHIR, the new healthcare API standard, and how it can be used. We'll explore the building blocks of FHIR, the types of communication paradigms it supports, and how to use and read the specification.
Using web services and FHIR
Learn how to build FHIR-based APIs and how to use new Infor FHIR Bridge solutions to FHIR-enable applications that interoperate using more traditional protocols (such as HL7v2).
Using the Script Debugger and scripting languages
Get an introduction to scripting languages, where you'll learn how to use Javascript and Python in Cloverleaf workflow. In addition, you'll learn how to use the new script debugger.
Using the Distributed Transaction Controller and other advanced functions
In this hands-on session, you'll learn about the latest Cloverleaf advanced features, including the XLATE Debugger and the Distributed Transaction Controller (DTC).

Your next steps:
Register now for Infor TechEd San Diego in April and build your own and personal agenda by mixing and matching the available deep dive training sessions, keynote presentations, and hands-on sessions.
Any questions? Don't hesitate to reach out to us: TechEd@infor.com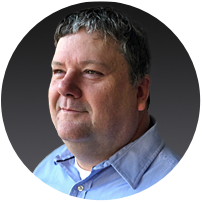 James Danley | Learning Consultant, Principal
James is a Learning Consultant, Principal with more than 19 years of experience in the healthcare industry, including 20 years in the healthcare information technology industry. James has worked in Cloverleaf support, implementation, and education. James has additional experience in telecommunications, network, server, and desktop administration and support.

Filed Under
Education & Transformation Services
ERP
Events
Healthcare
Industry
Product
Cloverleaf Integration Suite for clinical interoperability
Region
Worldwide
EMEA
North America
APAC
LATAM
Let's Connect
Contact us and we'll have a Business Development Representative contact you within 24 business hours