TechEd Las Vegas—only 7 days remaining to grab your early bird discount
January 4, 2019
By Claudia Pasquet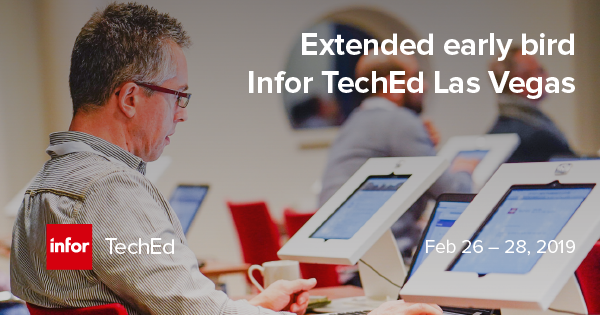 Just 7 days for the Infor TechEd Las Vegas early bird discount.
New year = new resolutions! If your resolution is to save some money and get the most out of it, then don't delay any longer. Register for a special discount by January 11 to attend Infor TechEd Las Vegas on February 26-28, 2019.
About Infor TechEd Las Vegas 2019
Infor TechEd, Las Vegas 2019 will feature Infor OS and M3. It's 'the' collaborative, technical education training event designed to help you master your Infor solution.
At Infor TechEd you will:
Learn directly from the developers and product managers in deep-dive sessions.
Address your specific needs in a private consultation with a product expert
Join the Open Labs and get hands-on experience with the software
Discover tips and tricks to help you work smarter, be more productive and improve system performance
Hear and see the most recent product updates and roadmap strategies
Exchange notes with your professional peers at the daily networking receptions
Download the event flyer to get detailed information about the agenda topics.
Still not convinced? See what previous attendees have to say:
"Infor TechEd creates a great environment for understanding the product roadmap and engaging with product experts on a personal level." (Zodiac Aerospace)

"With providing a space and environment for customers and Infor to connect and network with each other, the outcome is a win-win situation for everyone. That is for me the biggest value that this event has to offer." (Grupo Ferpinta)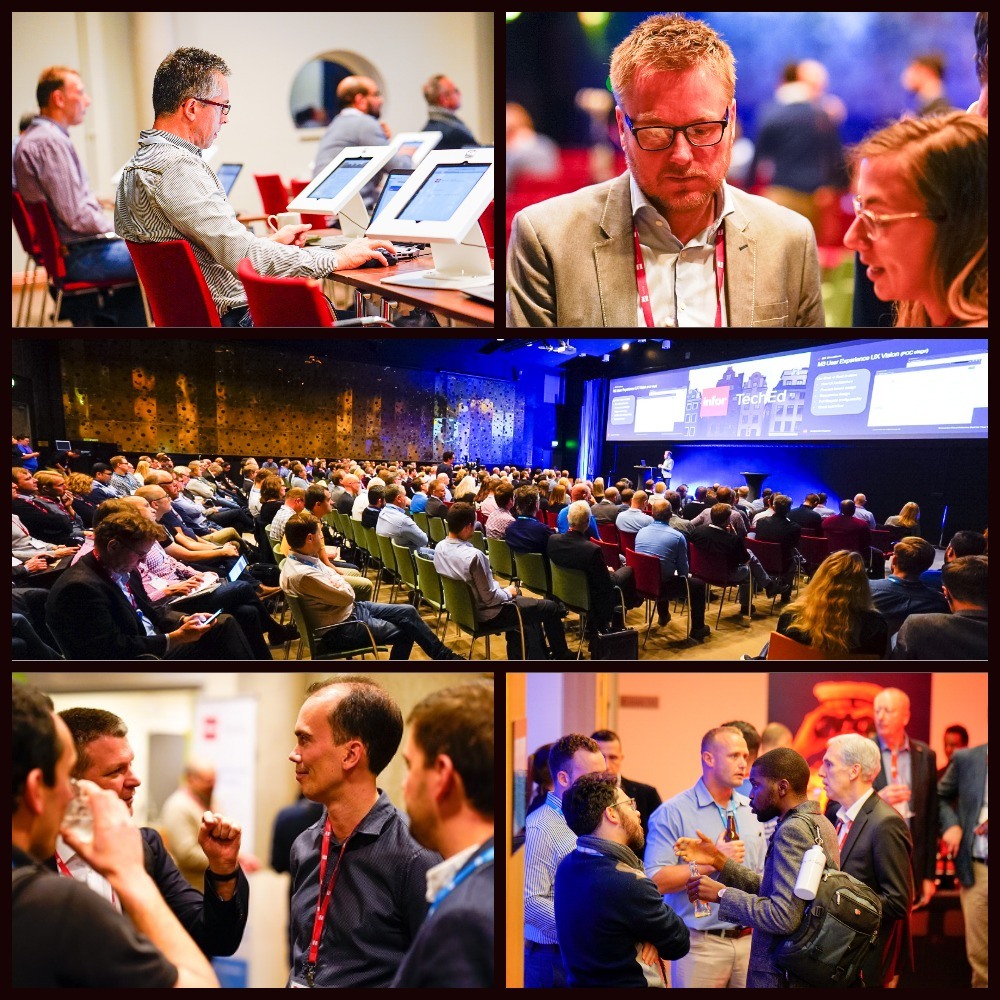 Filed Under
Education & Transformation Services
ERP
Events
Manufacturing
Retail
Supply Chain
Technology
Industry
Chemicals
Distribution
Equipment
Fashion
Food & Beverage
Industrial Machinery & Equipment
Product
Region
Worldwide
EMEA
North America
APAC
LATAM
Let's Connect
Contact us and we'll have a Business Development Representative contact you within 24 business hours