Technology benefits are understood, but adoption lags behind
New research shed light on the perceived benefits of new technologies

Telematics, the Industrial Internet of Things (IoT) and Augmented Reality are a just a few of the technologies that are expected to transform the way the equipment industry works. A recent study conducted by KHL Group and International Rental News and sponsored by Infor revealed what equipment dealers/distributors, rental firms and manufacturers believe are the applications and benefits. It also documents the slow pace of new technology adoption in the industry.

Tracking usage seen as the top benefit of telematics
Telematics isn't necessarily new to the equipment industry, so benefits are well recognized. Tracking the use of machines on site was the No. 1 perceived benefit of telematics. Overall 79% of respondents checked this box, and its popularity as an application was clear among rental companies (86%), dealers/distributors (76%) and OEMs (95%).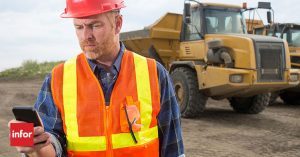 Tracking and scheduling of field service was cited as the next most popular benefit of telematics – particularly for OEMs (84%) – and it was also significant for dealers/distributors (76%). Just over 60% of rental firms felt tracking and scheduling of field service was important. Nearly six in 10 rental firms and distributor/dealers felt that improved accuracy of billing was an important benefit.

Given the high awareness and widespread availability of telematics, it was somewhat surprising that usage was so low. Only 25% of rental company respondents reported using telematic data. Among dealers/distributors only half of the firms reported using telematic data.

Smart scheduling/maintenance most cited benefit of IoT
IoT technology implies a much greater degree of data collection and analysis, through the detailed tracking of the use, performance and location of equipment over long time periods. Benefits include smart maintenance schedules, reducing lifetime ownership costs, extending the economic life of machines, and even new pricing models based on actual machine use or reduced risk when pricing supply contracts.

The study examined all of these potential benefits and found a clear favorite: smart scheduling/maintenance. This was seen as a likely application by 78% of all respondents, and especially so by rental companies (83%). Distributors and OEMs are keenest on using IoT to create pricing models based on machine use data. Perhaps this is because they both see this as an area where warranties and service contracts come into play. In contrast, rental companies might fear the scenario of low-use on site leading to lower rental charges.

Again, despite familiarity with the benefits of IoT, adoption remains low. Just 25% of rental companies and 55% of dealers reported using IoT and telematics data in their business.

Augmented reality benefits less clear to industry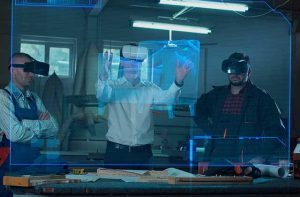 Compared to telematics and IoT, the benefits of augmented reality (AR) appear to be less well known. The two most popular perceived applications for AR are internal training of staff for machine operation and maintenance (54%) and as a tool for service technicians (54%).

Closely behind, at 51%, was using AR as a sales tool, followed by external training of machine operators, which was cited by 45% of all respondents. Almost 35% of respondents said they had no strategy for the use of AR or were not sure of the applications.

The research illustrates an industry that is slow to adopt new technologies, despite recognizing the benefits of them. One sign that the industry has a way to go in the process of digital transformation is that the technology investments are overwhelmingly focused on operational efficiencies rather than customers. Eighty-one percent of rental companies and 77% of distributor/dealers prioritized increased operational efficiencies as one of their two primary goals of technology investment. By comparison 56% of dealers and 42% of rental companies prioritized enhancing the customer experience and engagement.

In this age of digital disruption, customers will eventually demand a certain level of service that won't be possible without certain technology investments. If you haven't created a digital strategy that puts customers first, you need to do so. Let it be your roadmap to get you to the next level, where many things become possible.

Download your copy of the survey report to learn more.


Industry
Equipment
Equipment Dealers Rental & Service
Let's Connect
Contact us and we'll have a Business Development Representative contact you within 24 business hours