The $1 trillion question: What will infrastructure investment look like with the new administration?
With the Trump administration in the White House, there is sense of optimism in the construction industry that hasn't been seen for long time. The promise of $1 trillion plan for infrastructure improvements over 10 years is music to the ears of contractors and dealers. Is Trump going to be the one that can place more than a band-aid on solution on the nation's aging infrastructure?

In late January a draft list of 50 priority projects totaling approximately $150 billion emerged which was put together by a Trump transition team. The preliminary list, provided to the National Governor's Association, offers a first glimpse at the types of projects that might get funding. Projects were supposed to meet certain criteria including:

National security or public safety emergency;

Shovel ready with 30% of design and engineering work complete;

Create direct jobs and;

Have a potential for increased manufacturing.

A lack of funding has plagued infrastructure investment and the industry is waiting for Trump to layout a formal plan demonstrating how we will pay for these projects. Bloomberg reported that up to $137 billion in income tax credits would be offered to private investors. The thinking is that the tax income generated from construction workers and profits of the construction companies would balance out revenue lost through the credits.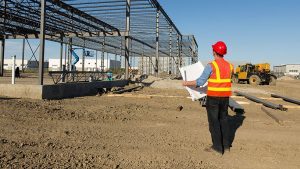 Analysts say the flaw in Trump's plan is that the projects would need to generate revenue, which would not be realistic in all cases. Some public investment is likely to be needed. Roadblocks are to be expected from fiscally conservative Republicans, who want to reduce the federal deficit. Democrats have proposed their own $1 trillion dollar plan, but their funding methods are dramatically different than what Trump has outlined. Although Republicans have majorities in the House and Senate in 2017, Democrats in the Senate will also have the ability block legislation. The upper chamber's rules allow any senator to "filibuster" bills and such a delaying maneuver can only be circumvented with a 60-vote super majority. The Senate will continue to require bipartisan support for most legislation.

Current funding methods are inadequate for the type of investment needed to maintain and improve America's infrastructure. The gas tax which provides most of the funding for the Highway Trust Fund was last increased in 1993. Revenues have not matched the level of spending due to more fuel efficient vehicles for the past 15 years. And while the December 2015 enactment of the federal "Fixing America's Surface Transportation (FAST) Act" law provided stability for public highway investment, the increases in the federal program funding levels are modest, just above anticipated growth in inflation and project costs.

Voters are increasingly aware of the need for transportation investments that improve their quality of life and reduce transportation costs. In the November 2016 election voters in 22 states approved ballot measures that will provide $201 billion in funding extensions and new revenue for state and local transportation projects.

Just how soon Trump will get to his infrastructure agenda is uncertain. Issues like immigration, dismantling Obamacare, and tax reform are also his plate. Until then, we can only speculate and hope that Trump makes good on his campaign promise.


Industry
Construction
Equipment
Equipment Dealers Rental & Service
Let's Connect
Contact us and we'll have a Business Development Representative contact you within 24 business hours