The 90-day cure for nurse turnover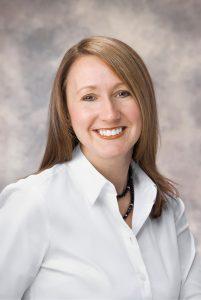 I think we've all started realizing that there are waning numbers of employees who look at careers as lifetime ventures.


However, while we expect today's employees—especially millennials—to stick with a job for only two to three years, the healthcare industry is seeing employee tenures far shorter than that. In fact, a recent Advisory Board report found that 30 percent of employees are leaving their healthcare organizations within the first year of employment. That's not only disheartening, but expensive. And when those leaving are bedside nursing staff, it's felt across the care continuum.


So why are nurses leaving their jobs so quickly? Studies have determined it's an issue of onboarding and ensuring (or in some cases, ignoring) the importance of giving nurses a sense of belonging and connection to their employers and jobs.


To reverse this trend, the Advisory Board recommends managers should take a "pulse check" of new employee engagement and satisfaction at the 30- 60-and 90-day point of employment rather than waiting to have these discussions during an annual review. To truly gauge how they feel about their jobs, the report suggests diverging from the conventional performance review, and instead asking three key questions:

Which coworkers have been especially helpful to you?

Has the job met your expectations?

Tell me about your successes thus far.

These queries can root out concerns and the potential for nurses to leave a job. However, while it sounds simple, I also understand that in the busy and unpredictable world of patient care, adding these discussions to an already full list of priorities may be difficult.


That's where technology comes in. Automating the employee experience starts even before a nurse is hired. Infor Talent Management includes behavioral profile information, predictive analytics that help find and recruit the right candidates, and ensures they are placed where they can use their unique skills, experience, and personality to thrive. Infor Learning Management extends engagement post-hire, delivering the appropriate learning and education modules nurses want and need to continuously develop their knowledge and prepare them for their next career move within the same organization. All of this is deployed on mobile devices, giving workers what they need, when they need it just like in their personal lives.


It's all about satisfying and engaging your best employees. How are you ensuring your best and brightest aren't heading for the door?


Erica Doherty, Human Capital Management Strategy Director, Infor
Let's Connect
Contact us and we'll have a Business Development Representative contact you within 24 business hours