The age of affordability drives healthcare IT trends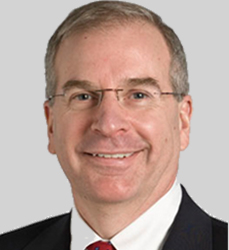 It's no secret that the healthcare industry has changed drastically over the last few years, especially with more movement toward value-based reimbursements. Healthcare organizations are looking at new ways to save costs without jeopardizing care quality, and these trends will continue to shape our healthcare system. In an
article
with Healthcare Facilities Today, I discuss a major trend that is driving new healthcare technologies as cost pressures increase: Care affordability.
As the population gets older, the need for additional care increases, which means there are continued cost pressures associated with paying for healthcare. It's not only affecting patients but also providers, insurers, and other payers who must pursue new strategies to effectively control the cost of healthcare goods and services. This trend is not new to other industries, such as manufacturing and retail, that has seen margin pressures come with consolidation. Healthcare has also begun to experience this with increasing numbers of hospital bankruptcies. Closures mean less opportunity for patients to receive care. To combat this, healthcare providers need to maximize revenue and control costs.
Here are areas that healthcare organizations will look to save costs and increase affordability:


Improve customer outreach

Increase physician referrals

Mergers and acquisitions to expand markets

Investments in telehealth and retail partnerships to enable lower cost revenue capture

Maintain consumer spend within their systems by improving the consumer experience

Increase alignment with post-acute care facilities

Adapt new and more sophisticated payment models

So, what is the first step toward care affordability? Know your costs.
Healthcare organizations need to be able to determine the true costs for performing activities required to deliver quality care to patients. As reimbursement models continue to shift toward value-based care, it is critical that providers fully understand the cost of care relative to changing reimbursement levels and with respect to clinical quality.
To help healthcare organizations achieve more affordable care, we recently announced
Infor TrueCost
. With Infor TrueCost, users can more accurately predict and track on-demand the expected cost of patients currently being treated and the cost impact of performance improvement initiatives and cost control measures. With this information in hand, providers can more accurately identify opportunities to improve efficiencies, such as increased interoperability and data sharing, operational effectiveness, decision support, and great consumer experience.
The age of affordability in healthcare is here. How is your organization preparing to save costs and offer more affordable care? Please share below.
Mark Weber, SVP of Development, Healthcare
Let's Connect
Contact us and we'll have a Business Development Representative contact you within 24 business hours