Over the last few years, we have become accustomed to a usability feature called "autocomplete". We see it each day, e.g. when we use Google Search, - or in thousands of other applications.

Autocomplete is the technique to "predict" (in a dropdown list) the "best" terms based on the search request as it is typed (e.g. "h" could lead to suggestions such as "heart" or "harry potter"). Typically, these suggestions change while the user is typing more characters of the search term.
In our Infor Library products, there are two usages of the technique.
Autocomplete in Iguana Search
Iguana supports autocomplete in a sophisticated way. Not only are the suggestions based on (customer) popularity (instead of index entries), it also uses fuzzy logic to come up with spelling suggestions, automated (typo) error correction and other similar techniques.
As such, the search term "poter" could result in the suggestion "harry potter", "jammy olliver" in "jamie oliver", "jonh grissem" in "john grisham", "jeusa" in "jerusalem" and similar suggestions.
All this is done automatically and does not require human intervention or maintenance.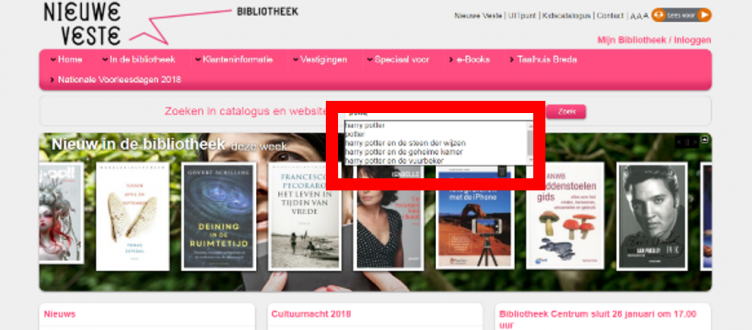 Autocomplete on V-smart forms
Starting with V-smart version 6, a personalized autocomplete will be added for most V-smart (text) fields. This will activate autocomplete for those fields, based on previously entered terms. Exceptions include the metadata record editor and some older fields. This autocomplete was developed as part of the LibDo initiative (read more about LibDo at https://www.infor.com/blog/i-libdo-i-libdo-i-libdo).
Dropdown lists for text boxes that support autocomplete will be populated with a maximum of ten suggested entries that the user can choose from. These suggestions are personalized: they are my preferences.
Product
Library and Information Systems
Let's Connect
Contact us and we'll have a Business Development Representative contact you within 24 business hours