The future of EAM: Three technologies to watch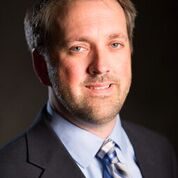 Kevin Price, Technical Product Evangelist and Product Strategist, Infor EAM
Enterprise asset management (EAM) systems have long been critical in keeping assets operating at peak efficiency. Until now, though, changes to these systems have been evolutionary, not revolutionary.
Three technologies are changing the face of EAM:


Internet of Things (IoT)

Artificial intelligence

Drones

Ultimately, the future of EAM will be driven by information exchange between devices/components and people. More information will be coming into the system from more places, and that information will be accessible to more people in more ways.
View the on-demand webinar, "The Future of EAM: A Look at the Next 25 Years in Enterprise Asset Management."
Internet of Things
IoT is already here, but it's going to become even more prevalent, thanks in part to a reduction in the cost of devices like GPS trackers, digital cameras, and smart sensors.
CERN, the world's largest research organization for particle physics, uses Infor EAM to manage close to 2 million assets. David Widegren, Head of Asset & Maintenance Management at CERN, explains that operational insight and data from each component is critical, in what is effectively a self-contained IoT. "This combination of asset management with connected equipment, and the data we capture from the assets, is really the way forward," he says. "We call this the intersection of industrial IoT and EAM. This is the sweet spot for the future."
IoT and EAM also will play an important role in the development of Smart Cities, which monitor the conditions of critical infrastructure, including bridges, streets, water, and electric systems. Frost & Sullivan estimates that
by 2025, there will be more than 26 Smart Cities
worldwide.
Artificial Intelligence
Initiatives like Smart Cities create a massive volume of complex data that needs to be standardized, processed, and fed into systems so they can use the information intelligently. Big Data and analytics make this possible, but artificial intelligence (AI) can help improve the handling of that data.
With AI, employees and customers will be able to communicate with their EAM system using natural language. They'll be able to ask "How many work orders do we have for the HVAC system?" and get a total. The system will be able to extract the data, so managers can spend their time making key decisions, rather than running reports.
Drones
Drone-based asset management is the next frontier for many sectors, including railroads, oil and gas, and aviation. "Drones are data gathering machines," says Louis Wise, Chief Science & Technology Advisor, Drone Aviation Corp. "We can deploy them to vantage points that are difficult or impossible for humans to get to, and pass the information they gather back to the EAM system."
Tethered drones equipped with powerful zoom lenses can be deployed to inspect and evaluate equipment, like oil refineries and offshore oil drilling platforms, railroad beds and bridges, and airplanes and cargo ships, that would be dangerous or difficult to physically access.
Infor believes so strongly in the power of drones to transform EAM that it's formed a partnership with Drone Aviation to launch the
Drone Enterprise Asset Management Solution (DEAMS)
.
It's all about connecting data
The future of EAM isn't about replacing human workers; it's about enabling them to work more efficiently and effectively. Key enabling technologies like social, mobility, analytics, and cloud will be more important than ever, as tools for making all that data more accessible and usable.
For more on this topic,
view the on-demand webinar
, "The Future of EAM: A Look at the Next 25 Years in Enterprise Asset Management."
Product
CloudSuite Distribution Enterprise
CloudSuite Facilities Management
Infor EAM
Region
Let's Connect
Contact us and we'll have a Business Development Representative contact you within 24 business hours