The General Ledger is dead, long live the Global Ledger!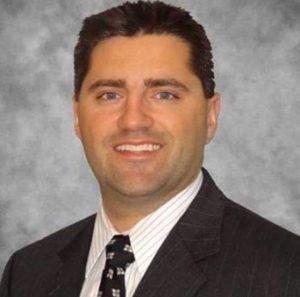 In healthcare, we have traditionally prioritized clinical applications, remaining focused on the technology that helps us fulfill the patient care mission. As organizations within the industry wrap-up their conversions to next-generation clinical solutions, the continually narrowing margin gap is forcing organizations to regroup and innovate around core back office functions.
There's no better place to start than where all operations inevitably flow through: the general ledger. It's at the core of every financial operation, yet, in the past, we were most often pointed to a third-party unintegrated provider if we wanted anything beyond its traditional functionality. Innovation was almost nonexistent. Until now.
At Infor, our healthcare client partnerships (we currently serve 72% of US healthcare provider organizations with more than 150 beds) give us a unique lens into what's important to everyone across the care spectrum. What are the pain points and aspirations for healthcare organizations?
First of all, we've heard that our clients are tired of opening their wallets to purchase third-party point solutions, only to endure the time and resources it takes for integration. Just as importantly, they want a financial system mirroring what they would expect from a consumer-grade experience, with role-based functionality, collaborative capabilities and point-of-decision information.
At the center of Infor's new
Cloudsuite Financials and Supply Management
, we redesigned and rebuilt the general ledger to include healthcare-specific features including:


The ability to use the GL as a single source, data warehouse with deeper, more detailed data than ever befor.

Full management reporting, planning, and analytics functionality with near-real-time data aggregation such that integrations fall by the wayside.

Functional role-based design that empowers users to actually think about their work.

Mobility of information deployed securely in the cloud.

That means whether you are a CFO, supply buyer, controller or financial manager, information is presented how you use it, and when you need it. Data can be accessed from any device, anywhere. Views are flexible and expandable so you can look at segmentation by doctor, hospital, clinic, procedure—or possibly all segments.
We're calling it the global ledger, and it represents a fundamentally disruptive innovation for healthcare financials and analytics. You no longer must bend over backwards to get the smart data you need to perform analytics—you can get the information yourself almost immediately after it was recorded.
To show you more, we've created a series of webinars, the first of which you can find
here
. Look for future blogs on how you can put this technology to work at your organization.
Chuck Whinney, Financial Strategy Director, Infor Healthcare
Let's Connect
Contact us and we'll have a Business Development Representative contact you within 24 business hours