The IoT of Inforum: Hands-on Hoops and Speedway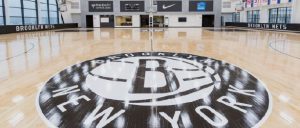 Race on the IoT Speedway. Test your basketball skills like a Brooklyn Nets pro. The Internet of Things will be hands-on at
Inforum 2017
, Infor's flagship customer event set for July 10-12 in New York City.
The IoT Speedway
Race on the IoT Speedway in a real-time example of the Internet of Things at The Hub. The cars and the track are connected to the Amazon Web Services (AWS) infrastructure, and the Infor BI tools are used to provide a round-trip IoT experience.
H&L Digital court featuring Brooklyn Nets
The H&L Digital basketball court features some the latest Infor applications created for the Brooklyn Nets. The court will be open to all during Hub hours to highlight the Brooklyn Sports Entertainment CloudSuite digital story (including Nets sports and player data, the Barclay's Center Arena ERP, next-gen fan experience). Test your skills like a Nets player and experience how IoT is affecting NBA training and games. Prizes will be awarded to the top performers on our leaderboard.
There's still time to
register for Inforum
. Do it now, and get in on the IoT fun and so much more.
Let's Connect
Contact us and we'll have a Business Development Representative contact you within 24 business hours