The new talent acquisition: Going beyond HR to maximize technology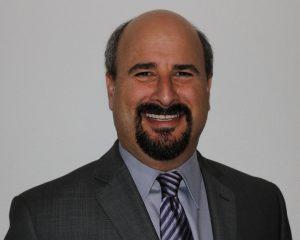 Remember filling out paper job applications? With the rapid increase in technology in every aspect of our work, applying for jobs has changed dramatically. What hasn't changed, however, is finding the right talent to fill a position.


In today's competitive business environment, attracting and hiring skilled resources is more critical than ever. Organizations can no longer rely on the "post and fill" recruiting methods of the past. In a recent webinar, I discussed this trend, how to leverage new technologies, build a digital brand, create an engaging candidate experience, and analyze and expand talent sources.


So, what are first steps?

Map the recruitment process


The first step is to map your current process, from job posting and marketing, to applicant review and assessment. What is your current recruitment process? Does the information flow naturally from one system to the other? And does that flow make sense to the applicant? To review your recruitment strategy, it's important to have a variety of subject matter experts providing insights from other departments, with a goal to simply document process, not solve problems.

Leverage new technologies and integration


Organizations need to embrace automation that can help reduce double entries, and reach a larger candidate audience. For example, marketing can create a recruitment email push strategy. Automation can also facilitate job board aggregation, resume parsing, artificial intelligence and chatbots for recruitment assistants. Behavioral assessments like Infor Talent Science can help remove human bias in recruiting.


Social media is also a useful recruiting tool since job search is about timing and human connection. Social channels keep our hook in the water to catch someone's changing job status, whether at their current or new company. However, for social media to be effective, don't let accounts go idle. Constant and consistent connection to your company is necessary in keeping it top of mind.

Digital branding to personalize the candidate experience


Digital branding is something that shouldn't be overlooked; employees care about culture and what an organization stands for. That means having a consistent message on your website and using audio and images, which can also make for a better candidate connection and experience. Make it easy: it's important that your organization has easy and clear messaging, and the application is personalized and engaging. Also, the candidate experience doesn't end at the offer. It is important to continue the experience through the onboarding process.

Target and expand search channels


Search Engine Optimization (SEO) is another way to expand your search channels to increase website visitor numbers and maintain high-ranking search results. Job post wording is critical, as it boosts SEO. Also, hunt where they feed, meaning target your posting by location and where candidates exist online, whether it's on social media channels or through professional associations. This shows credibility because you know where your candidates go for information. You can stay up-to-date with regular reviews of your recruitment process by interviewing new hires, who have fresh perspectives, as well as internal applicants.


To address this new talent environment, leading companies are successfully competing by embracing technologies and developing new models that make innovative use of talent sources. As the workforce continues to change, consider expanding your talent acquisition beyond HR. Get a holistic view of your company's talent needs and hiring process. To learn more about how to strategically speed up finding, hiring, and retaining the right people, read our How-to guide.


Is your organization leveraging technologies to attract talent? Do you plan to do so in this new year? Let us know.



Christopher Nola, HCM Strategy Director, Infor Healthcare


Product
Talent Management
Talent Science
Region
Let's Connect
Contact us and we'll have a Business Development Representative contact you within 24 business hours