The next best thing to sliced bread —Oliver Packaging & Equipment's cloud ROI
This is the second in our blog series spotlighting the winners of our 2019 Infor Customer Excellence Awards, and sharing their success stories.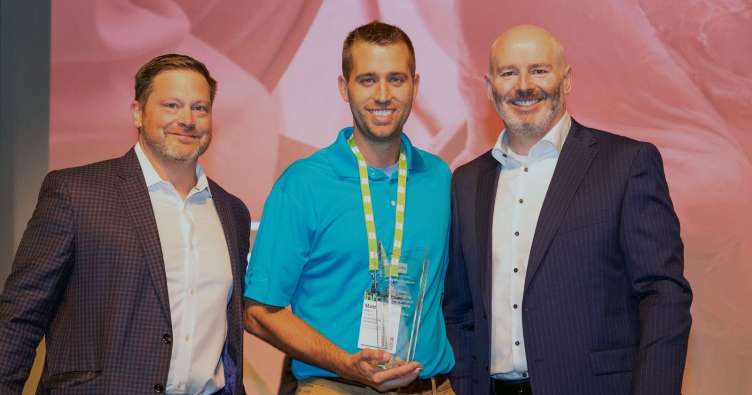 The next time you marvel at the ingenuity of "sliced bread," think about the machines that slice the bread. They might be built by Infor customer Oliver Packaging and Equipment Co.
Oliver Packaging & Equipment is a Grand Rapids, Michigan-based company that has been developing and manufacturing innovative solutions since 1890. Originally started as a wood-working equipment maker, Oliver's expertise with blades led the company to introduce the first bread slicer in 1932. By 1944, a line of wrapping and labeling equipment complemented the bread slicers, launching Oliver into packaging system solutions. And ever since, Oliver has been providing quality equipment and unmatched customer service to bakeries, supermarkets, restaurants, and delis.
Oliver applies this same focus on quality to its line of packaging equipment. Speedseal® Packaging Systems provides reliable packaging equipment, from small volume applications to high-speed customized equipment.
Although the quality is traditional, Oliver's business strategies are quite modern. From market research and product development to all aspects of customer care, Oliver is committed to keeping pace with technology and modernizing operations, including software.
Oliver Packaging recently transitioned from a legacy ERP to cloud computing, deploying Infor CloudSuite Industrial (SyteLine) and Factory Track. Within months, the company was reaping major benefits and approaching a sizable return on investment (ROI).
"We needed to switch to a new ERP because our previous program was outdated, was no longer supported from the software company, and couldn't provide the functionality required with modern business needs," said Matt Meyer, controller. "The functionality gaps included being able to exchange information with our customers, being able to manage our inventory levels efficiently, and allowing our people to work on higher value-add activities."
Three main goals were the early-stage focus. Developing a plan to address these issues required the collaboration of several teams, including manufacturing, supply chain, sales, and IT.
Inventory. Utilizing the Advance Planning & Scheduling (APS) function in CloudSuite Industrial allowed Oliver Packaging to reduce inventory levels. So far, the new process has reduced inventory in one business unit by $400,000, or 20%. Similar savings are expected when the program is rolled out company-wide.
Shipping. For comparing process of multiple freight carriers, the company took advantage of the programming flexibility of CloudSuite Industrial to automate the process. "We have been able to open up negotiations with multiple freight carriers to have them bid against each other in real time. We are also able to give them feedback on why they are/are not winning our business," Meyer said. The company anticipates saving roughly 5% when the program is fully engaged.
These impressive results recently earned the company an Infor Customer Excellence Award. The awards are given each year to customers that drive innovation and exceptional results with Infor solutions. Eight winners were announced at Inforum 2019, Infor's annual customer conference held in New Orleans, Sept 23-26.
Let's Connect
Contact us and we'll have a Business Development Representative contact you within 24 business hours