As our month-long celebration of "Manufacturing Day" continues, we invited Avaap, Infor Alliance partner, to share views on the changing manufacturing industry and what new strengths are promising to drastically change the landscape.
Personalized products become the new normal--and the ultimate challenge for manufacturers
by Amar Kulkarni, Vice President of Manufacturing at Avaap.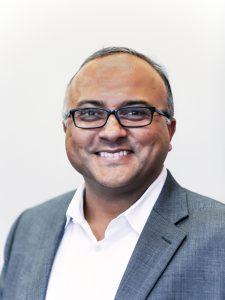 One only has to look at the growth of buyers on the largest global creative commerce platform to get a sense of the changing retail landscape and what it means for the manufacturing industry. The year
Etsy
went public, it pulled in $2.4 billion in global sales from its collection of limited edition novelty merchandise, artisanal goods and personalized products. Additionally, major manufacturers are getting in on the personalization movement from Nike, whose NIKEiD initiative lets consumers customize their running shoes, to BMW with its sophisticated factory automation designed to produce precisely configured individual vehicles.
Consumers today expect organizations to be intensely customer-focused and experience-oriented, delivering value that meets their individual needs across multiple touchpoints. In the new manufacturing environment, a customer-centric focus can be the key to real market differentiation.
While large scale production will always dominate, there's a noticeable shift from standardization through mass manufacturing towards personalization and customization. Manufacturers seeking to thrive –not just survive – need to embrace this shift, step away from entrenched business models and practices, and leverage automation and smart manufacturing to accommodate new marketplace realities while delivering greater value to customers.
Highly personalized experiences, customer centricity, and lot sizes of one are the new reality. The market opportunities to save money, grow revenue and drive new standards of excellence are immense. So, how can modern manufacturers adapt? The key is breaking free of legacy technology and learning to use data effectively.
Where to Start
Before products are made available for purchase, organizations must have accurate, up-to-date information for forecasting. Including consumer insights and preferences into the design phase can minimize forecasting errors and ensure production of products meets customer needs. For example, consider the apparel industry, which loses billions of dollars each year due to forecasting errors and heavy inventory that doesn't move. T-shirt manufacturer Threadless combats this dynamic by crowdsourcing approval of new designs, producing only those designs that score high in popularity. With the right predictive technology and consumer-centric manufacturing approach, manufacturers can engage their community of buyers and more accurately produce goods that reflect their needs and desires.
Explaining One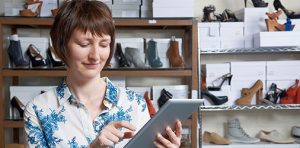 With smartphones as personal mini super-computers always attached to our person, the ability and expectation for quick and customized ordering anywhere at any time becomes a reality. Manufacturers that are able to offer made-to-order (MTO) products are seen as better value and more customer-centric than companies focusing on one-size-fits-all.
But what exactly does that look like on the back-end? Manufacturers must invest in technology that allows them to produce any variant of a product in any quantity at any time, in any sequence or assembly line.
Lot size, batch size, the quantity of an object being produced and other factors affect many aspects in the manufacturing process. A lot size of one requires an ERP system that is transparent across all aspects and operational processes. Visibility across the entire manufacturing process helps purchasing and production departments move the right amount of materials at the right time through the production and distribution stages. Manufacturers with access to modern technology can produce small or infrequent lot sizes while reacting faster to inefficiencies, reducing errors and ensuring a smoother production process.
Enabling Power
Pushing traditional operational boundaries in order to produce on-demand highly customized products can be worth the effort and raise customer loyalty at a time when it's more important than ever. Organizations remaining with legacy systems are missing out on the ability to execute customizations in a way that is feasible on a mass scale, fulfills the customer expectations and is profitable.
Combining low unit costs of mass production processes with the flexibility of individual customization is how manufacturers will succeed in the new reality. Manufacturing for one puts stress on the supply chain, but there are combinations of lean and agile concepts where manufacturers can operate with flexible production capacity and meet surges in demand.
The time is right for manufacturers to transition to product customization using technology that addresses barriers to responding to customers in a more precise manner. Demand will only continue to escalate for more personalized items. Although it remains to be seen how the trend will evolve, true mass customization can only be achieved with an integrated approach and end-to-end system that adds value for customers and profit for manufacturers.
Amar Kulkarni is vice president of Manufacturing at Avaap. He works with leading manufacturers and distributors to implement Infor M3, PLM, SCE and other Infor software solutions to make their technology and business strategies succeed.
Let's Connect
Contact us and we'll have a Business Development Representative contact you within 24 business hours