The real benefit of manufacturing digitalization: new revenue streams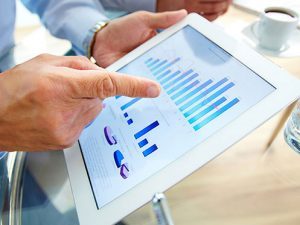 As manufacturers develop strategic plans for 2017, investment in digitalization and the Internet of Things (IoT) is likely to be on the priority list. Pelted with report after report about the merits of these disruptive technologies, manufacturers acknowledge they must adapt to keep pace. The challenge is how to apply the tools to yield the highest impact.
According to a
recent study
, this is where manufacturers are missing the mark.
IndustryWeek
recently reported survey results of 380 US-based manufacturing executives and managers conducted by Boston Consulting Group (BCG). The survey collected insights about manufacturers' adoption of Industry 4.0 technology, the umbrella term that typically includes IoT tactics and other digital integrations.
Missing the point
The survey found conflicting signals. Manufacturers recognize Industry 4.0 should be a priority, but they lack clarity on why and how. They tend to focus on isolated productivity gains and ignore the area that promises to yield the highest benefits: new revenue streams and selling services as products.
"Manufacturers recognize the potential of the digital technologies known collectively as Industry 4.0 to create value, but they are largely approaching the opportunity in piecemeal fashion and may miss out on the significant business benefits these technologies offer," IndustryWeek notes.
Nearly 90% of manufacturers surveyed say they consider adopting Industry 4.0 technologies as a way to improve productivity. But fewer see opportunities to generate increased revenue (28%) or develop a new revenue model (13%).
This limited view is holding manufacturers back from reaching their potential. Rather than a series of isolated tactics, Industry 4.0 concepts should be part of an enterprise-wide approach to product offerings, services, operations, and the customer experience.
"The real value is achieved when manufacturers maximize the impact of these advances by combining them in a comprehensive program," says Justin Rose, a BCG partner and a co-author of the report.
Narrow views

The survey also found that manufacturers are in the process of implementing strategies, even though nearly one-third admit developing a clear strategy has been an obstacle. Respondents tended to focus on one particular aspect, perhaps as a way to test the waters.
Highest levels of implementations:


Cybersecurity (65%)

Big data and analytics (54%)

Cloud computing (53%)

3D printing (34%)

Advanced robotics (32%)

Augmented reality (28%)

Numerous obstacles were cited by companies as they struggle to put Industry 4.0 technology in place:


Over 40% said changing the company culture and way of thinking about industry 4.0 was the biggest hurdle

20% cited lack of interconnected departments

15% said changing business models

13% cited the challenge of hiring a right-skilled workforce

Actionable advice

Despite these challenges, manufacturers must move to Industry 4.0 to remain competitive. Authors of the BCG report conclude with this advice:
"Bold ambitions and speed are essential. A cross-functional innovation team should conduct experiments, iterate fast and rapidly scale up new solutions. Battle-tested program-management techniques can keep the large-scale, multiyear effort on track."
Let's Connect
Contact us and we'll have a Business Development Representative contact you within 24 business hours