The shift to a value-selling approach for manufacturers
By Craig Wright, Sr. Director, Infor CX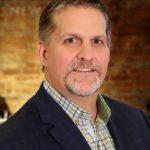 The rise of the connected consumer means that customers are more educated and price-savvy about their options than ever before, which has resulted in sales people across many segments having less control over the sales process. How manufacturers can continue to add value to their customers and deliver great customer experiences, rather than just fill orders, is a critical measurement of success. Also playing a key role is how you embrace the changing landscape of new expectations, demands, and opportunities manufacturers are facing, to rise above your competition and win.
As manufacturers strive to exceed customer expectations, many are shifting to a value-selling approach, aligning to the customer journey to better anticipate what their customers will need from product to services to information. Value-selling is developing long-term customer relationships by selling value and benefits, solving customer problems, and anticipating their needs while always providing great customer service. Value selling is an evolution from sales competing on price and using feature-based selling techniques.
To be successful at value-selling, manufacturers need the right tools, and a good customer relationship management (CRM) solution is at the top of the list. When used company-wide, a CRM solution helps you do two things essential for successful value selling: deliver a consistent customer experience and use customer data to build better business insight.
Let's take a closer look.
A CRM solution can help you collect and manage customer data from every interaction, so that you can leverage it for business insights—including sales opportunities and product and services development. For example, a manufacturing company that uses its CRM solution to enable its sales team to easily see what marketing promotions led to sales can cross-check with its ERP solution to see what products customers already own, and then cross- or up-sell appropriately.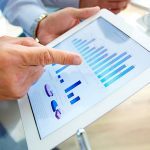 More B2B enterprises are taking their cues from their B2C counterparts and are making more intelligent use of customer data to anticipate purchasing activity and to engage more effectively. By tracking your customer across the lifecycle of their relationship with your product you can develop data-driven analytics and predictive models to find other customers that match your best customers' profile. As a result, you gain a clear view into what channels they are using to communicate with your brand and then you can strategically anticipate key touchpoints along the customer journey to ensure a consistent and positive experience.
For manufacturers, this ability is particularly relevant, as the industry shifts to a more demand-driven business model, with customers expecting more customization and collaboration from manufacturing partners.
Customers continue to demand better products for less, and want their products delivered sooner rather than later. For example, when your customers are e-shopping for a product you deliver, they may find that other suppliers are providing cheaper raw material. And when that happens, you are going to get pressure to lower your prices. With a customer-centric approach, you build better relationships, better respond to customer demands, optimize production, become more agile, and ultimately speed up the pace at which you do business.
Customers also want to feel the businesses they patronize know them, no matter who they interact with. No customer wants to be contacted by a salesperson about an upgrade when they've just logged three tickets with customer service. Add mobile connectivity to that solution, and you have a CRM platform that employees can use to access customer data whenever and wherever they need it—even while in transit or on-site at a customer's facility.
Ultimately, for value selling to be successful, companies in the manufacturing industry need to invest in customer intelligence, and that involves having the right technology to collect, analyze, and share customer data across the organization. In the case of value selling, the right technology is a robust, mobile-enabled CRM solution.
Want to know more? Find out how much CRM can save your business with this
simple calculator
to estimate your yearly savings.
Additional resources:


Hear how Infor CRM helps global manufacturer Independent Stave consolidate worldwide account information and the customization capabilities they see as a "differentiator." Watch the video.

Learn why manufacturers are turning to the Internet of Things to boost customer engagement. Read the Perspectives.

Craig Wright is the Senior Director of Infor Customer Experience Suite. His experience ranges from CRM strategy, data migrations and implementations with nine years in the Professional Services industry. Many organizations have benefited from best practice strategies involving design, workflows and leadership with marketing automation and data quality measures. Craig has led many custom software development projects for organizations from business analysis, documentation, quality assurance and deployment.
Let's Connect
Contact us and we'll have a Business Development Representative contact you within 24 business hours