In the past few days Infor has reached agreement to deploy its Workforce Management product line to three net new customers. They are each of the large, enterprise variety. While this is not an uncommon occurrence, the importance of these projects was stated, respectively, in such a way that it made me pause. These companies, and the executives that lead them, impressed upon us that Workforce Management is the "Heart and Soul" of their business, and that our work together simply could not fail. They each serve in different industries; one operates domestically, one is U.S. based and global, and another is headquartered in Denmark. These companies are clearly different but the essence of what they do starts first with their employees and the manner in which work is planned and executed. They are people-centric companies.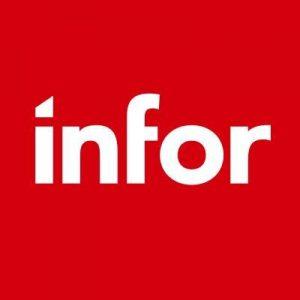 The tools that these companies elected to use will provide reason and consciousness to their workforce decisions. It will have no real physical existence, but its presence will be felt on the shop floor, retail storefront, and in emergency care facilities. Workforce Management will determine the type and amount of employee work in these settings, and in a variety of different formats. Further, these applications will over time have the ability to think critically about outcomes, intuitively redirect jobs in progress, and retain memories to better guide decisions when similar situations arise again. How companies plan for work has a direct impact on certain emotions that are fostered in employees as well as the customers that are impacted by their goods or services. Software, in this context, has a lasting impact on human life too.

Does Software have a Soul?


This was the question that gave me pause. Saying that Workforce Management is the "Heart and Soul" of a business is clearly a metaphor for something that has importance. The "Heart" being the hub of decision making and the "Soul" its consciousness, intuition, and perpetual existence. Not all software has a soul though. Some varieties are in fact soulless. Some varieties do not influence human behavior or determine right from wrong. Some varieties are merely data spittoons and news archives. But, if software creates awareness of the work that companies need to do and will exist even passively beyond the present, yes, it definitely has a soul. Workforce Management applications have "Soul" - it is part maker and part user, and it lives in every schedule, timecard, task, PTO approval, contract, and demand forecast.


The "Soul" of Infor's Workforce Management application will take shape in different ways for these three new customers. They will not share the same design or have the same existence. Workforce applications are peculiar in this way; no two deployments are the same. It's this "one-of-a-kind" principle that makes the "Soul" of workforce applications a uniquely powerful concept. Once it leaves the hands of the maker, the implementer has discretion over thousands of variables that will impact adoption and use; value and outcomes. But, there is no predetermination. "Soul" is a derivative of install but it's the touch of the employee - thousands and thousands of them - where its true form really takes shape. For every transaction that is executed at these three companies, a unique stream of consciousness will be created.

Marriage of Many Souls


As time passes, the heightened awareness of workforce decisions and their relative outcomes become clearer and clearer. An important line of, let's call it "operational morality", is established between right and wrong. For example, if the demand model indicates a staffing need of ten employees to achieve work completion within one shift period, but the outcome yields a deviation, that's wrong. Being able to isolate and correct those trends across multiple data sets is more than just smart business; it creates a cycle of intuition. The "Soul" of the software instinctively guides the next decision based on the behavior of employees and the quality of the outcome that they achieve together. Historical data becomes passive, but the lessons learned from these events, whether right or wrong, will have a perpetual influence.


In the case of these three companies, they will deploy Infor Workforce Management in the Cloud. Though their industries and interests are different, and private data isolated from one another, they are in fact subscribing to a community where trends, standards, and outcomes are continually assessed. The marriage of many "Souls" on this celestial highway, places the types and quality of workforce decisions back in the hands of the maker where outcomes can be critically evaluated as an aggregate and in real-time. Where more systemic trends of bad decisions present, hard coded changes can be made to improve the interaction between consciousness and action for the entire community, not just one. The coexistence of this larger body of work-experience data becomes a resource from which each of these companies will benefit.


While there is truth to what these three new customers have stated; Infor Workforce Management will be the "Heart and Soul" of their business. I know the opposite to also be true. Our community of users is what drives growth, improvement, evolution, and change in the software. They constantly test what we view as right and wrong. They, in fact, reset our conscience with every user log-in, system integration, analytical projection, and clock punch. Customers reveal a story with their use-behavior. They let us know what's most important across the entire app, screens and features that might be cumbersome to use, or certain rules that are now obsolete or even redundant. These three customers are joining an exclusive group of companies that are the "Soul" of the software that we develop. Together we simply can't fail.

Dr. Scott Morgan, Ed.D., SPHR, Vice President, Workforce Management
Product
Infor Workforce Management
Region
Let's Connect
Contact us and we'll have a Business Development Representative contact you within 24 business hours