These moms feel right at home at work
We all love our moms. And the moms we work with side by side at Infor are some of our favorites.
In praise of mothers on Mother's Day, here are a few colleagues who reveal how they manage to "do it all":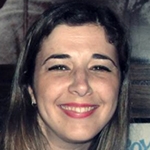 It is great to be a mom and work at Infor at the same time, especially because I have been an Infor employee for a lot of years—more than 20—and both of my kids, Pilar (9) and Mirko (almost 2) were born while I've been with Infor.A couple of times a year, we are able to bring our kids to the office so they know how great it is being part of Infor. They love to see where we seat, and who our colleagues are. They feel like part of a big family.Also, we can work from home some days, and that is awesome because we don´t have to worry about the traffic, or think that we will arrive home late those days. That gives us extra time to take care of our kids when they return from school.
— Jimena Rodríguez Barreto,
subscription services manager, Buenos Aires office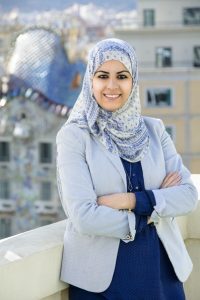 Because I so much love my career in technology, and because I have a family, too, and a beautiful girl of 2.5 years that I'm taking care of, I chose to work with Infor where I find the right balance I need to excel both as a professional and as a mother.It's absolutely great to work for Infor because it is one of the few companies in the industry that gives working mothers a lot of opportunities to grow professionally and sustains them at so many levels. Whenever I was ready and prepared to make that next step, Infor has always supported me to grow and shine.
— Bouchra Ben Jelloun
, inside account manager, Barcelona office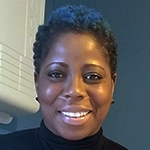 I am working for and alongside some of the most creative, incredibly smart, supportive people in the industry. This brings me personal satisfaction that shows up in my relationship with my 14-year-old daughter. She sees her mom excited about going to work and passionate about what she does, which in turn makes her confident, passionate, and excited about her goals.
— Michelle Caballero
, executive administrator, Finance, New York office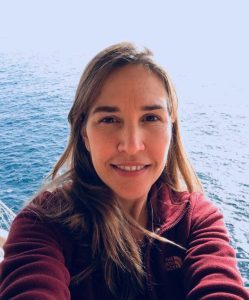 As a mom, I juggle a lot of responsibilities. Caring for two kids as well as yourself and your home is no easy task. It requires the ability to streamline tasks, to anticipate and manage problems, and to use resources wisely.This is one of the best times in my career. Infor offers me flexible work schedules, opportunities to work from home, and the freedom I need to work at my best. I don't wonder what else is out there. This is where I'm meant to be.
—
Maite Schmidt,
subscription account executive, Farnborough, UK, office
I'm a mother of 2 trying to strike that balance with career. It's never easy to juggle it all, but I feel fortunate to work at Infor, which values the unique capabilities and contributions of working moms.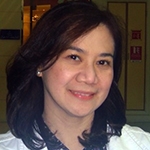 Infor promotes a culture where everyone feels the company is not only interested in you as its employee but also in your personal priorities, such as family. The company invests in fun family events where children of employees can socialize and build a feeling of community.It means a lot to me that I'm able to structure my work schedule for flexibility. The hours that bookend the day allow me to pursue meaningful work and collaborate with people around the world, yet still have time for family breakfast and dinner. I can be more focused and fully engaged at work, and then transition so I can fully immerse myself during family time.
— Loida Sagaran,
senior director, APAC HR programs, Manila office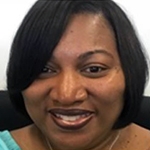 I have a wonderful career in the Accounts Payable Department with great leadership and teamwork. As a mother of two sons, balancing home and work has its victories as well as its challenges. Sometimes you feel like you are that missing mom. Thanks to Infor for allowing me to foster my career goals while still focusing on the priority of being a mom.
— Robbi Miller
, payables manager, Alpharetta, Georgia, office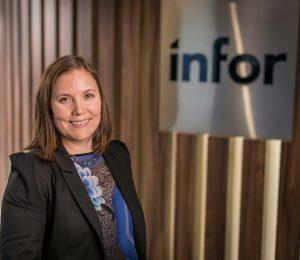 When I started working at Infor, I had no children and no understanding of how hard juggling the demands of a work schedule could be for parents. Fast forward 12 years, and I now have 2 daughters under 5, having to be taken to and from school/day care, which means I can't always make calls or meetings at certain times without some prior arrangement. My managers and colleagues have always been understanding and flexible, and I've never felt judged for not being available. I really feel that this is the Infor culture, our real sense of community.
— Caroline Russo
, field marketing director, Solihull, UK, office

Infor is giving me the flexibility that I need to find the balance to perform my job while taking care of my newborn and my 5-year-old daughter. While on maternity leave, I could rely on a fantastic team in Europe and in North America to cover for me. They made my come back smooth and comforting, which can be a stressful experience if not surrounded by the right people.
—
Jenny Stell
, director of business development, Sales, Barcelona office
Let's Connect
Contact us and we'll have a Business Development Representative contact you within 24 business hours