Top 5 manufacturing takeaways: October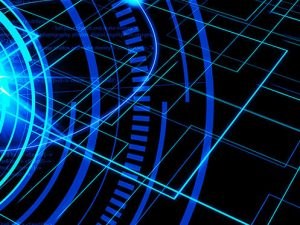 October was a celebratory one for the world of manufacturing, kicking off with
National Manufacturing Day
on Oct 7. Here are our top 5 takeaways reviewing the trends, technology, and manufacturing events that happened this past month.


We joined the National Manufacturing Day celebration here on the blog, including a guest post on the importance of technology in manufacturing from Brian Raymond, director of innovation policy at the National Association of Manufacturers. We also shared stories throughout the week discussing the heritage of progress in manufacturing, the automotive manufacturers' history of innovation, the future of manufacturing jobs, and digital transformation in the high-tech industry. Don't forget to watch the video recognizing today's hard-working manufacturers.

Speaking of digital transformation, we talked a lot about it and what it means for manufacturers. One aspect of a comprehensive digital transformation strategy is, of course, the technology. Is your organization's technological backbone—your ERP system—up to the task of helping you achieve your digital transformation goals? Check out this post from earlier this week to help you decide.

Change management is also a huge element in any digital transformation strategy—and perhaps the tougher part to figure out and implement. Rather than just bits and bytes, change management involves people and the emotions, egos, and general humanness that comes with them. Review these 10 steps to ensure your company culture is ready to work with your CIOs—the change and innovation officers—to embrace the changes to come during and after your digital transformation.

Process manufacturers are not immune to the digital transformation fever taking over the manufacturing industry. Whether you are a food and beverage manufacturer or in pharmaceuticals and biotech, we've put together some things to keep in mind.

The end of October means Election Day is fast approaching Nov 8. Mark Humphlett, senior director of industry and product marketing here at Infor, shared his thoughts on the manufacturing sector in the context of the election. Read more on The Hill and Manufacturing.net.

Let's Connect
Contact us and we'll have a Business Development Representative contact you within 24 business hours