Transforming the workforce to thrive in today's healthcare environment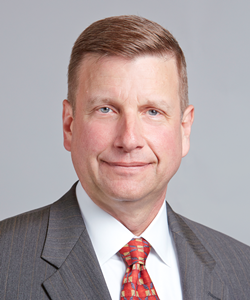 I think we can all agree that today's healthcare environment is complicated. As the need to control costs rises, healthcare organizations are also challenged with a blended workforce of Millennials and Baby Boomers. Mergers and acquisitions, managing clinical outcomes, regulatory demands and an increase in the type of workers in hospitals, including seasonal or part-time employees, are all transforming the workforce. So how do we meet the demands of patients and their families while also increasing employee engagement and controlling costs?
For hospitals to manage their workforce, they need to understand what is driving labor costs. Today, when people think of workforce management, they think of the systems involved like time and attendance, scheduling, payroll and reporting. These are the tools to enable the workforce. However, we need to switch focus from the transactional aspect of collecting hours and payroll to merging with clinical insights to understand what is driving your demand for services. Analytics is becoming extremely important in managing the workforce. For example, two patients who come into the hospital with the same diagnosis may not require the same exact hours of care. Staffing by workloads looks at specific care needs rather than just diagnoses.
The biggest challenge with managing your workforce could be balancing cost and quality to ensure both are being optimized. Meet challenges such as overtime, premium labor, productivity and compliance with solutions such as talent management that help you staff by acuity, and schedule nurses who will be working at the top of their licensure.
Here are some of Infor's tools that help deploy your workforce in an optimal way:


Staffing optimizer: Measures patient workloads using an evidence-based methodology built on 30 years of science. This also makes sure nurses are working at the top of licensure.

Time & attendance: Offers real-time visibility into labor data to control cost. Proactively manages labor and overtime costs, automates payroll policies.

Talent Science: Uses predictive talent analytics to hire the best fit clinicians. Helps you answer the questions: Do we have the right staff with the right characteristics to take care of a particular patient?

Multiview scheduler: Aligns caregivers with patient needs throughout your organization.

Hospitals need to change the way they look at managing the workforce to have a more patient-driven approach. So how can your organization get there?
Here are three steps for implementing patient-centered workforce management:


Modernize by focusing on transactional processing and making sure the right tools and alignment are in place. This helps gain operational efficiencies, standardization and compliance.

Transform by measuring and monitoring for labor cost management, root cause analysis, and actionable insights.

Partner with Infor to gain continuous optimization that provides a strategic advantage and forecasting.

Healthcare is personal, and we want to hire people who are the right fit for a certain type of patient, which maximizes the patient experience, and leads to better care outcomes and reimbursement through higher HCAHPS scores. Employee engagement has a direct correlation to the patient experience. It's like a cycle, and when an organization is performing well, employees are more engaged and patients receive the best care.
How are you managing your workforce strategies? To learn more, view our webinar
Transforming the workforce to thrive in today's healthcare environment.
- Alan Bateman, Workforce Management Strategy Director, Healthcare
Let's Connect
Contact us and we'll have a Business Development Representative contact you within 24 business hours