Triggered response: Right message, right time, right person
This is the second in a series that captures leading marketing executive ideas on how marketing automation can be a game changer in customer engagement and campaign effectiveness through a series of real-world use cases.
Use Case #2
Triggered response: Right message, right time, right person
Triggered response campaigns are a favorite for marketers everywhere because they allow an organization to personalize experiences based on the content a customer is consuming at any given moment. It offers a way to make marketing's holy grail of right message/right time/right person a practical reality.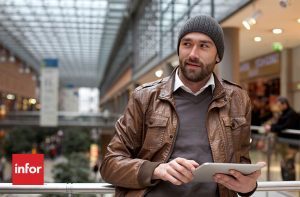 Until the advent of advanced marketing automation platforms, achieving this level of mass customization was impossible. You would have to manually append the right list to every email. After you sent an email, you didn't know whether the recipient actually consumed the content or whether that content reached them at the optimum time. In other words, you lost visibility into the engagement status and effectiveness. Understandably, this type of "spray and pray" strategy delivered only mediocre results.
Triggered response campaigns open the door to a much higher degree of visibility, personalization, and nuance. Take the example of the dreaded abandoned cart scenario. A marketer could create a two-step sign up process where the customer enters an email address to access a follow-on page that collects the rest of the information required to initiate a free trial. Some people inevitably abandon the process before they reach the follow-on page. They enter their email address and move on.
With a triggered response campaign, marketers can send automatic messages to these people saying, "Please come back! Don't miss out on this free trial! This could be the beginning of a beautiful friendship!" Previous generations of marketing outreach technology didn't have this capability. The latest marketing automation platforms do. They can use the partially-completed information and abandoned forms to trigger a custom response.
Another example is the scenario of a known visitor accessing a pricing page. You've already collected their information via cookies, and you can see that they are crossing a critical threshold in the engagement cycle by exploring pricing. This can be the trigger for a message that tells the visitor, "Here's a cost/benefit analysis we've created for you. You may also be interested in this more in-depth product tour to help you in your research." You can create virtually any custom-tailored call to action — but the key point is that you're engaging with the visitor based on the content they're consuming at the point in time when they've shown they're most interested. Each leg of the buying journey has its own inflection points with different triggers, and with marketing automation you can adapt your strategy accordingly. If a visitor advances from the initial interest phase to pricing research, they're signaling that they're moving toward a decision. This is the wrong time for a one-size-fits-all approach to communications. Instead, you want to show that you value their interest and want them as a customer — that you're not treating them as an anonymous entity and that the rest of their relationship with you will offer the same white-glove treatment. Trigger campaigns help you do exactly that.
Trigger campaigns show potential and existing customers that you care about their experience. You demonstrate that you know exactly where they are in their buying cycle, you've taken into account what they've already seen and done, and that you want to interact in a relevant way. That level of personalization can be a critical differentiator in a crowded and competitive market.
Watch for the next blog that will explore how you can make events more eventful — for attendees
and
marketers.
Let's Connect
Contact us and we'll have a Business Development Representative contact you within 24 business hours