Turn complex data into a unified picture with an analytics strategy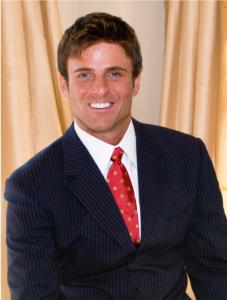 As pressure increases to control costs and improve patient outcomes, healthcare organizations need advanced analytics to support financial and clinical decision making.
The task of gathering and interpreting data typically falls on the finance team to develop cost-effective care paths. The finance role is starting to shift from day-to-day activities like accounting and payroll to providing data to support decision making for the whole organization. With large amounts of data, it can be a timely process to analyze and find the
right
data to drive decision making not only for finance but also for operations, supply chain, or strategy.
Today's healthcare CFO needs to manage innovative reimbursement models and identify new business opportunities to generate additional revenue amidst shrinking revenues. New decision support tools, such as
Infor TrueCost
, can help identify hospital costs on demand to bring together clinical, operational, and financial perspectives on how to deliver the best care. When finance is tasked with managing data, the CFO must wear many hats and use analytics to answer questions thinking also as the CMO, COO and CEO, such as:


What are my true costs associated with patient care by service line and by procedure?

How do I measure cost and effectiveness of care outside my hospital, such as post-acute care, ambulatory care, and Rx?

Do I need tools to evaluate current and future interventions and programs to determine the impact on quality and financial outcomes?

How do I measure and monitor the effectiveness of each member of the inter-disciplinary team?

Shifting focus in finance with role-based analytics
With a role-based analytics tool, it can relieve the finance team of being the data gatekeeper and focus more on strategic initiatives like reducing costs. An analytics solution can provide data acquisition, data integration and analytics capabilities to evaluate an organization's information from all departments, turning data-driven insight into action.
A self-service analytics tool, such as
Infor Healthcare Enterprise Analytics
, allows people across functions (finance, quality, operations, supply chain, and strategy) to access information and gain insights on their specific department rather than relying on finance to gather and interpret data. Powered by Birst Cloud Analytics platform, this solution provides healthcare organizations greater insight to improve outcomes and lower costs. It also includes dashboards specific to five key stakeholders (CEO, CFO, Head of Supply Chain, CHRO and the CNO) allowing for an analytics strategy across the organization that helps everyone focus on healthcare's mission—to put patients first and deliver the best care.
Does your organization have an analytics strategy in place? Please share below.
-William Bercik, Infor Vice President Healthcare Development, Analytics & Cost Accounting
Let's Connect
Contact us and we'll have a Business Development Representative contact you within 24 business hours