Unleash the power of process integration with Infor LN and Infor OS
During the last Infor LN TechEd in Amsterdam, product experts explained how to leverage the great process integration capabilities available with Infor LN and Infor OS to enthusiastic customers.
Going through step-by-step exercises, attendees could learn the value and the functionalities of the LN content pack for ION integration. Starting from the basic definitions, the audience had the chance to design and implement a full end-to-end process integration, including document management and storing with Infor IDM in hands-on sessions.
The end-to-end process integration provides a solution to the strategic requirements to have a workflow process that covers task assignments, authorizations and alerting related to a purchase order execution. By leveraging Infor LN and OS process integration features, customers can avoid process delays because of pending tasks not being taken care of.
This kind of solution is easily implemented and permits our customers to build consistent and future-proof workflow executions—one of the most critical areas in remaining competitive.
To learn how Infor OS can help you to improve your LN solution, check out our Infor LN training offerings on Infor Campus.
Alessandro Salvetti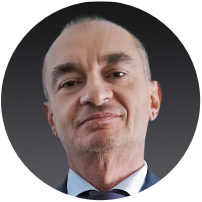 Education Program Manager, Infor LN
Alessandro comes from 17 years' experience in Infor Consulting Services where he played different roles in both technical and application areas, during this period he showed passion by working alongside his customers to transform their organization to be more agile, experimental and customer-centric. His proficiency in designing innovative programs, training, and leading experiments have proven to build customer confidence in doing things in new ways. His role, within Infor Education, is to establish the right strategy for delivering training to our customers, partners, and employees and his main objective is to develop top-quality education programs."
Filed Under
Education & Transformation Services
ERP
Events
Manufacturing
Industry
Automotive
Aerospace & Defense
Construction
High Tech & Electronics
Industrial Machinery & Equipment
Industrial Manufacturing
Product
Region
Worldwide
EMEA
North America
APAC
LATAM
Let's Connect
Contact us and we'll have a Business Development Representative contact you within 24 business hours