Unlock the full potential of your Landmark applications
Learn how to leverage the Infor Configuration Console and extend the capabilities of any Landmark applications. Be sure to attend Expert Insights at Inforum 2019 to learn more.

What is the Infor Configuration Console?
Infor Configuration Console is a powerful tool used to configure and extend any Infor Landmark technology platform-based application.
In other words…
You have the power to change the look and feel of existing menus, pages, reports, embedded analytics cubes, various user interface objects, and actions associated with a business class. You also have the ability to create new business classes, forms, lists, and actions which extend the capabilities of any Infor Landmark technology platform-based application.
If this interests you:

FM853E - Expert Insights: Landmark—Tips to verify configurations after upgrading apps
Date: Wednesday, Sep 25
Time: 3:00 PM - 03:45 PM
Join Tonia Williamson's session to learn how you can verify the configurations that you have created after an upgrade. We will cover utilities such as verify and LPL compare. We will also show you how to take advantage of new application features and functionality.
About Tonia Williamson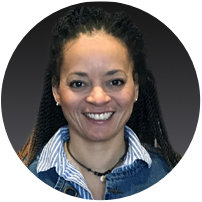 Senior Principal Learning Consultant
Tonia is a leading subject matter expert and product instructor with extensive knowledge in a number of Infor Lawson development tools. Some of her prior experience includes implementation in the client environment—including detail implementation schedules, conceptual business consulting, interface consulting, project team and user training, software development, modification consulting for Lawson products, and post-implementation audits.
---------------------------------------------------------------------------------------------------------------------
To learn more about Infor Education at Inforum 2019, visit the Inforum Homepage
Register now for Inforum 2019

Filed Under
Education & Transformation Services
Financials
HCM
Inforum
Industry
Banking and Financial Services
Education
Financials
Professional Services
Public Sector
Product
CloudSuite Financials
Lawson Financials
Lawson Supply Chain Management
Supply Chain Finance
Region
Let's Connect
Contact us and we'll have a Business Development Representative contact you within 24 business hours