Unlock the hidden power of installation parameters and organization options
With almost 500 installation parameters in the most recent version of Infor EAM and nearly 100 organization options, it can be a bit intimidating to know where to start with these powerhouse tools. Installation parameters (or "install parameters" as they're often called) are global settings that can determine EAM functionality across an entire environment. These settings found on the Install Parameters screen can control everything from how screens function to the default naming and numbering conventions for items inside EAM. Most installation parameters may be changed between various settings while fixed installation parameters are permanent settings.
But what about organization options? How are these different from installation parameters and what can you do with them? Organization options, or the (currently) 75 settings found on the Options tab of the Organizations screen, control functionality much like install parameters but at the organization level.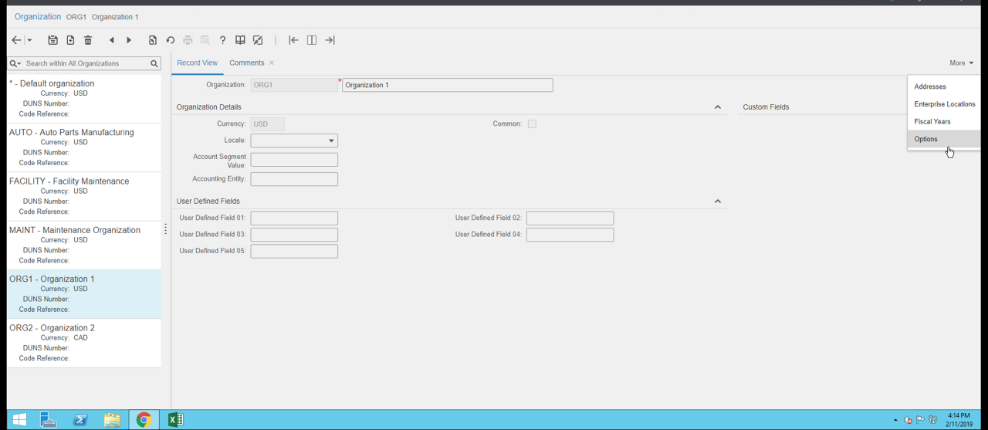 In fact, many of these organization options were once installation parameters. With the input of customers and subject matter experts, our development teams created organization options to bring an additional layer of configuration to these features.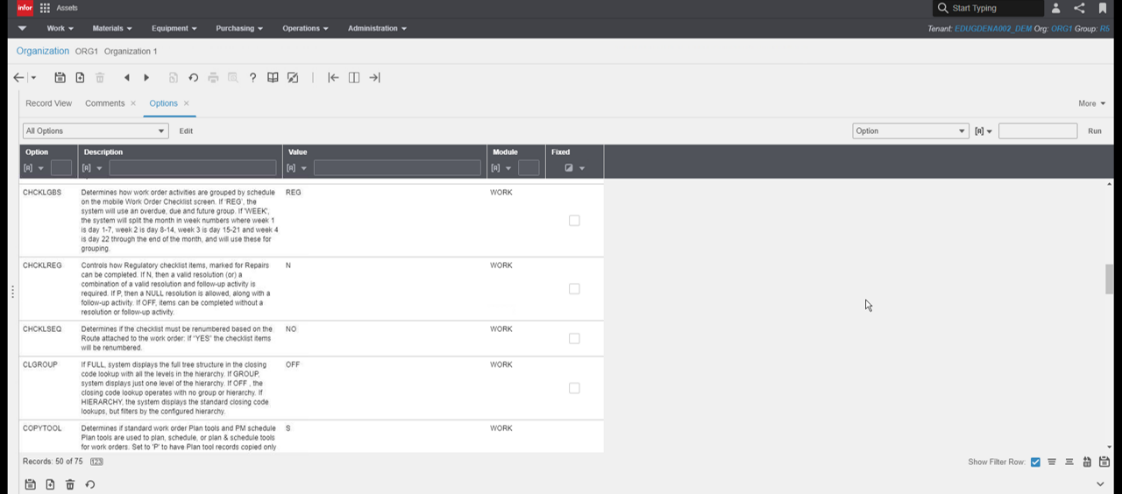 At the upcoming Infor TechEd for EAM on June 18-20 in Denver, subject matter experts in several sessions will share install parameters and organization options that pertain to their respective presentations. For a better overall understanding of the different types of installation parameters and organization options, as well as the most commonly implemented settings, join product experts Melissa Kruminas and Kenneth Forlemu at Infor EAM TechEd to discover how to leverage these configuration settings to fit your company's business needs and processes.
Melissa Kruminas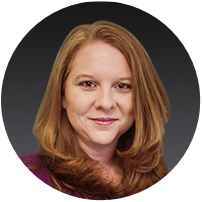 Senior Learning Consultant
Melissa is a Senior Learning Consultant with 12 years of CMMS and EAM experience in manufacturing and distribution environments. Prior to joining Infor, Melissa worked as the EAM Operations Manager for the global headquarters of Fruit of the Loom, Inc. responsible for the implementation, training, and development of Infor EAM for Fruit of the Loom, Spalding, Russell Athletic, and Vanity Fair brands facilities in North and Central America. Melissa specializes in process improvement and completed the FOTL Six Sigma Black Belt certification. At Infor, Melissa serves as a Senior Learning Consultant concentrating on Infor EAM.

Filed Under
Education & Transformation Services
ERP
Events
Manufacturing
Industry
Automotive
Aerospace & Defense
Chemicals
Construction
Energy
Food & Beverage
High Tech & Electronics
Industrial Machinery & Equipment
Product
Region
Worldwide
EMEA
North America
APAC
LATAM
Let's Connect
Contact us and we'll have a Business Development Representative contact you within 24 business hours