Upgrading your ERP creates strong backbone for a digital agenda
by guest contributor, Smitha Singh, Director of Digital Transformation, Manufacturing, Virtusa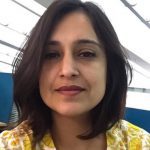 Digital technology is here to stay and changing customer preferences and perceptions in an unprecedented manner. Manufacturers and their ecosystems have never been under such a pressure to make transitions to modern IT solutions. Their large-scale investments in the IT landscape over the years needs to be revamped to address this change. Many manufacturing organizations are doing quick fixes to stay digitally relevant by addressing only the customer experience component. This has limited success.
Greater transformation success can be seen by those who keep their ERP at the very latest version. The ERP solution is the primary tactic for a digital transformation, acting as the backbone of the entire digital strategy. Our customers migrating from legacy Baan solutions to the latest release of Infor LN, have found that deploying the most modern version of the ERP gives you all of the advanced features you need in order to keep pace with change and adopt digital strategies.
Each version of a ERP release has its own shelf life, and it's imperative that organizations keep upgrading them every few years to leverage the best in class functionalities in alignment with technological shifts. While there are multiple angles to be addressed in a migration/upgrade project, we have identified five factors which contribute to a smooth deployment and transition.
Business functionality: When considering an ERP solution, be sure to consider the ease of transitioning as-is functionality to the new solutions and upgraded functionality. Strive to find functionality that will address all the new business needs as well as future needs as your company expands and grows.
Customizations: As business needs changed, organizations have included many customizations to their standard ERP software, adding functionalities. These modifications, though, can cause concerns when it is time to upgrade. Rather than modifications that impact the code set, manufacturers should consider ERP solutions which already have industry functionality built-in. Using extensibility to personalize reports and forms is another way you can avoid the cost and hassle of modifications. An experienced implementation consultant, such as Virtusa, can help you determine the best approach to minimizing modifications.
Training: The IT team, as well as business users, needs to be thoroughly trained on the new system, best practices, and new procedures or policies which will need to be rolled out at time of deployment. Any gaps can lead to a higher lag time, frustration, and increased costs as time is wasted and productivity slows.
Data migration: Business risk due to improper data migration can lead to stoppages. Successful migrations should explore migrating critical data through an automated route, minimizing manual intervention, speeding the processes and reducing errors.
If you carefully consider these five points and turn to an implementation consultant to help you form a strategy, you will find that upgrading your ERP is an important step in moving toward a digital structure. The time to start is now. Making patches to an outdated system or attempting some add-on quick fixes will only delay your progress. Invest in upgrading.
About the author
Smitha Singh leads the digital transformation initiatives for the manufacturing business unit of Virtusa. She has in-depth experience on the Baan / Infor LN suite of products. Virtusa has over 18 years of experience in the Baan/LN space. They find that having the right personnel manning the migration project, along with the right framework templates, tools and accelerators, will accelerate the process, leading to successful outcomes.
Let's Connect
Contact us and we'll have a Business Development Representative contact you within 24 business hours