Ushering in the age of networked intelligence
The organizations that ride the oncoming wave of digital transformation will be those that tightly integrate intelligence about their businesses into the software infrastructure. The networked intelligence concept minimizes the need for costly and time-consuming customization and focus instead on responding to their markets.
Infor is leading the charge by baking industry-specific intelligence into its cloud-based applications, said CEO Charles Phillips as he kicked off this morning's Inforum 2017 keynote session. Software must become as smart about the business as the people who use it, and that means moving more domain knowledge into code. "In the past, industry nuances had to be customized in expensive projects by consultants, but with Infor CloudSuite they are built directly into the core product," he said. That's a demanding task, but "The more complex the challenge, the more we like it."
Phillips ticked off an impressive list of improvements Infor has added to its application suites in just the past year. They include 176 new products, more than 6,400 new integrations and more than 6,200 new features. More than 61 million users subscribe to the Infor cloud in 108 countries, and the company now derives 55% of its revenues from cloud business.
Not bad for a company that only launched its cloud initiative three years ago, when software-as-a-service was just 3% of revenues.
A new application design
It's been a $3 billion journey as Infor has rearchitected its application portfolio around a core it calls CloudSuite. That's a set of shared services analytics, user interface, federated security and search that works across the functional and vertical application suites. "We think we're the only company in the industry that can do this," Phillips said.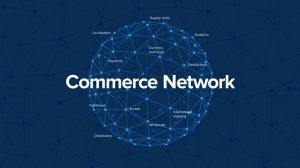 CloudSuite also exposes application program interfaces that partners can plug into to quickly create new applications around shared services. And it links applications to networks that are specific to customers' industries as well as to Infor's own global commerce network.
Surrounding CloudSuite is a constellation of vertical applications like product lifecycle management, enterprise asset management (EAM), customer relationship management (CRM), marketing, e-commerce, and supply chain management. Beyond those are discrete applications for industries like automotive, retail, and health care.
Much of Infor's development work is based upon adding industry-specific knowledge to its function-specific software. That can get pretty obscure. For example, its process manufacturing suite has features that help turkey farmers handle customer rebate requests due to lower-than-expected yields as well as extensions for the paint industry that accommodate the 160 characteristics that those manufacturers use to describe their products.
"We add functionality that might seem esoteric, but we believe those features shouldn't be a customization or a bolt-on," Phillips said. "It's fun stuff for us."
Such functionality is also essential for the digital transformation task that confronts so many organizations in this age of constant disruption. Poorly integrated apps inhibit the ability for companies to restructure services around nimble technologies like microservices and APIs. Extensive customizations freeze customers into old software releases, preventing them from taking advantage of improvements. Infor's strategy is that the more intelligence moves into the software itself, the less customers have to worry about the mechanics of integration.
That's important for companies like Koch Industries, which is both a customer of and an investor in Infor. "As the cost of computing approaches zero, we don't think anybody is exempt" from disruption, said Steve Feilmeier, Koch executive vice president and chief financial officer. "Investing in Infor helps sharpen our engagement as a user so we can incorporate those changes into our business."
It's also important for customers like Hertz Global Holdings, which is transforming car rentals with a system that manages 45 million daily transactions and 850,000 vehicles. Not only is Hertz able to deliver exactly the colors, amenities, and services that individual customer demand, it's also improving inventory management with an Internet-of-things application that uses sensor data to perform predictive maintenance and better manage inventory.
New jewels in the crown
Two key recent additions to the Infor portfolio have been
GT Nexus
, a global supply chain network that Infor acquired in 2015, and
Birst
, a cloud-native analytics company that the company purchased earlier this year. The GT Nexus commerce network brings together 50,000 partners (suppliers, logistics providers, financiers) that Infor customers can tap into for external processes such as contract manufacturing, shipping, and accounting.
For example, when Infor customer Adidas AG brings on a new supplier in China to augment its manufacturing, once the supplier has been brought on to the network, Adidas has end-to-end visibility into the state of materials entering the supplier, the products being manufactured at the new facility, and the finished goods in transit to distribution centers. "There's a single copy for everybody in the network to see work-in-progress, status, get advance shipping notices, and even print shipping labels," Phillips said. The network manages "all localizations, currency exchange, container tracking, and customs documentations." The net result is a 75% reduction in inventory needs.
Birst will become the unified visualization tool for analytics across the Infor portfolio, replacing "a hodgepodge of tools we were OEMing," Phillips said. Birst bridges the gap in earlier versions of business intelligence (BI) tools that forced customers to have to choose between completeness and convenience.
"The BI market forces customers in an ugly choice: Buy a lot of capability but accept delivery times of nine months to a year for features that users aren't happy with, or buy a desktop product that gives rich visualizations but creates a lot of data siloes," said Brad Peters, founder of Birst and now senior vice president of BI & Analytics at Infor.
Birst combines extract/transform/load processes, modeling, reporting, visualization, and dashboards in a single browser-based platform that also gives users the ability to build and share their own models in personal sandboxes. "We make it five times faster put BI to work than legacy solutions," Peters said.
As Infor combines Birst with its commerce network, the company expects to achieve breakthrough new insights in supply chain management, said Soma Somasundaram, executive vice president of research & development product strategy at Infor. "We have over 100 million shipments that have already gone through the system and $500 billion of trading volume every year," he said. "When a typhoon is heading for Taipei, we can use all the data from all the supply chains in the world to expedite a response."
Let's Connect
Contact us and we'll have a Business Development Representative contact you within 24 business hours