Using technology to find and retain the right healthcare talent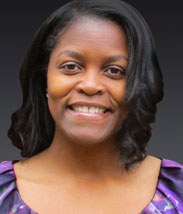 Healthcare is about people helping people. But if you don't have the
right
people in the right role, it can jeopardize quality patient care. No matter the size of the healthcare organization you work for, hiring and retaining top candidates is crucial to the success of the organization. In a
recent article
with Hospital News, I talk about using technology to help create a cost-effective strategy to find candidates, narrow searches, and onboard new employees.
Having technology in place to help you with hiring efforts can save time, financial resources, and remove bias from candidate selection to ensure you're choosing the right candidate to fit the position and your organization's culture. Technology allows you to advance employee potential by connecting patients with the best possible caregivers and optimizing both staff time and talent with a full pre-hire to re-hire platform.
One area technology plays a large role is assessment technology to prescreen candidates against behavior markers from the top performers at your organization. One such technology,
Infor Talent Science
, allows you to select, hire and retain employees who share the same values and mission of your organization. Using science-based methodologies and data with your candidates can help remove bias from the application process. When you hire the right candidate, it has a positive impact on the individual's productivity, and that leads to higher quality patient care.
Employee turnover rates continues to be a popular topic in healthcare. You not only want to get the right candidate in the right role, but also retain and advance their potential within your organization. Recruiting and talent acquisition technologies can provide predictive analytics. Talent analytics can help reduce the turnover rate by reviewing all the data and comparing high-achieving individuals at your organization against applicants to predict quantifiable outcomes, such as success and length of time they will stay at the organization.
In summary, here are three examples of how technology can help save time and money when it comes to hiring and retaining employees.


Increase employee productivity: Automation cuts down on the time it takes to do manual tasks. When candidates are placed into a role that fits their skills and career goals, they have higher workplace satisfaction, which can lead to increased productivity.

Make better hiring decisions: Easily compare each candidate's qualifications to avoid hiring the wrong type of candidate for the position and your organization's culture. This can also reduce the turnover rate.

Adopt strategic planning into your hiring efforts: An analytics-based recruiting process allows you to manage multiple tasks and streamline the process from initial hiring to onboarding, and measure how well your recruitment strategies are working.

Leveraging technology can help you develop your ideal workforce with the goal of connecting patients with the best possible caregivers. Adopt technology to match the right candidates to the best fit positions while retaining the top performers. Read our
how-to guide
to learn about selecting, hiring and retaining employees.
Does your organization have technology in place to help with hiring and retaining employees?
Danielle Miller, PHD(c), MSN, RNC-OB Chief Nursing Officer, Clinical Applications
Let's Connect
Contact us and we'll have a Business Development Representative contact you within 24 business hours