Using technology to take on workforce challenges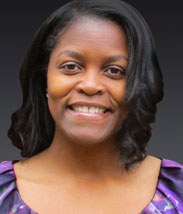 The healthcare industry continues to make a steady migration toward value-based payment models while facing more competition. In addition, patients are consciously choosing where to pursue care. The workforce demographic is also changing as many Baby Boomers retire. New generations are beginning to take up positions with a new outlook on careers, such as Millennials followed by the digitally-connected Generation Z.
It's never been more important for workforce and HR leaders to focus on strategic staffing and retention. With these changes, your organization's mission should remain constant: put patients first and provide the best care possible. Here are some ways that technology can help your organization combat workforce challenges, advance employee potential, and keep quality care as a top priority:
Managing the shift in generations
A shift in the workforce means shifting skill sets with Millennials—and soon Gen Z workers—that HR leaders need to adapt to with new management techniques. How do we manage outgoing and retiring staff while developing new employees? We can't fully replace the experience of those who have been at work for decades. However, technology such as
Infor Talent Science
can help your organization develop data on top performers and then match those characteristics to new-hires, such as cultural fit, work styles, and talents. Millennials want to have constant feedback and opportunities to advance their careers, which is why the annual performance review is outdated. Workforce technology can help you design a career development plan to help advance employees to achieve their true potential by having multiple touchpoints rather than one yearly review. Also, the employee data should be easily accessible in a mobile application to give managers the ability to track individual staff performance from anywhere, anytime.
Flexibility is key
Millennials approach their careers differently than past generations. Millennials are engaging in a '
gig economy
' that consists of short-term jobs throughout their careers. They also like flexibility in their schedule for optimal work/life balance. Our new workers expect employers to provide a job tailored to their own personality and style, where they can have an impact on the organization and make a difference. Develop an employee retention strategy before candidates are even hired using a
human capital management
system to ensure you're not creating a revolving door. Talent management technology includes a behavioral profile component to ensure you are placing candidates in the right role that play to their strengths and career goals, leading to greater job satisfaction.
Self-service scheduling
Employees are not only looking for flexibility in their job descriptions, but also in their schedules. Managers shouldn't spend their time personalizing each employee's schedule but rather rely on a
workforce management tool
that is mobile and can meet staff where they are, giving them easy control over their schedule. This type of self-service scheduling tool frees up manager's time to focus on more strategic initiatives, such as developing and retaining talent.
Now is the time to invest in the right technology to also invest in healthcare's greatest asset—our people. To learn more, read the full
article
from Healthcare Facilities Today.
How is your organization combatting staffing challenges? Please share your thoughts below.
- Danielle Miller, PHD(c), MSN, RNC-OB Chief Nursing Officer, Clinical Applications
Let's Connect
Contact us and we'll have a Business Development Representative contact you within 24 business hours