Value-based payments and the search for the right data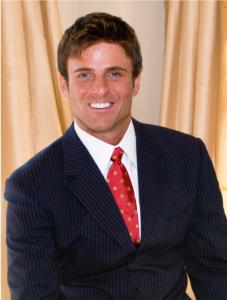 William Bercik, Vice President, Healthcare Enterprise Analytics and Cost Accounting
With the Internet of Things we have entered the world of big data. And there's no turning back. And why would we? We're doing our best to collect clinical and operational data to better serve patient needs (EMR) and more efficiently run our systems (ERP).
It has all resulted in making massive amounts of data readily available. But in proving our worth in the era of value-based reimbursement, how do we know we have the right data for the right purpose?
At a recent discussion at HIMSS, I joined a group of providers, payers and pharmacy professionals for a conversation centered on the importance of quality data. It offered several perspectives and ideas that are worth sharing.
The provider members of our group really emphasized the importance of engaging physicians in their data gathering. Physicians, by nature, are analytical and detail oriented. One provider said his system's physicians are bound by contractual quality measures, and that their Chief Medical Officer shares those measures monthly. Without getting into too many details, what struck me was how data from HEDIS and Meaningful Use is increasingly important in guiding their care.
A payer in attendance shared how his organization is blurring the lines between payer and provider. He said they are focused on HEDIS data, as well as Medicare Advantage star ratings. His group is looking at closing gaps in care as an incentive, using electronic medical records and claims data to measure overall care efforts.
Then the conversation veered to new care models that would save costs, and what data is needed to prove those are working. We heard about new chronic care clinics, with care coordination teams to keep patients out of the ER. We talked about how they are using clinical stats to evaluate clinical outcomes and costs, and how important it is to keep the primary care physician engaged in the process.
All of it got me thinking about how we will continue to develop
Infor Enterprise Analytics
, launched just this year. Infor Enterprise Analytics offers organizations across the care continuum greater insight into operations to not only improve outcomes, but lower costs. Essentially, it breaks down all of this complex data to provide a picture of patient and population health and create a culture of continuous improvement. This, combined with
Infor TrueCost
, which breaks down costs by resource, leaves me excited to continue this conversation.
As volumes of data continue to grow, what are the next steps we'll take within the healthcare continuum to use that data for demonstrating value?
I'd like to know how your organization is using data to boost value-based payments. Please share your thoughts—and challenges—here.
Let's Connect
Contact us and we'll have a Business Development Representative contact you within 24 business hours