November 11 marks the anniversary of the end of World War I, and is celebrated in various western countries to honor veterans who have served for their countries. It is known as Veterans Day, Armistice Day or Remembrance Day depending on the country.
Veteran values reflect our Infor company values. We recognize that our veterans' discipline, integrity, and commitment to excellence are assets and we're proud to work alongside them every day.
Infor HR Program Director Judy Fowler also offered her thoughts on Veterans Day and the Veterans Infor Network (VIN):
"I would like to extend my personal thanks to our very own Infor heroes while drawing attention to the work that we have been doing with the Veteran's Infor Network (VIN).
Over the past three years, it has been my honor to work with an amazing team of veterans and other Infor employees to establish the Veteran's Infor Network. We have been working behind the scenes to establish processes that will identify current veterans in the organization, build a robust hiring initiative, and establish resources that managers can work with to enable a greater understanding of how military service translates to the business world.
Our veterans are a dedicated and honorable group of individuals; with a strong military value of "service before self", they have learned how to pass down credit and praise to their team members and colleagues while being accountable and responsible. These are strong values which align to our company values as well.
Thank you to all our Veterans; we appreciate you and your service to the country and are so fortunate to have you as part of the Infor family."
The Infor community appreciates everyone who has served, and we are pleased to share the stories of some of our veterans below.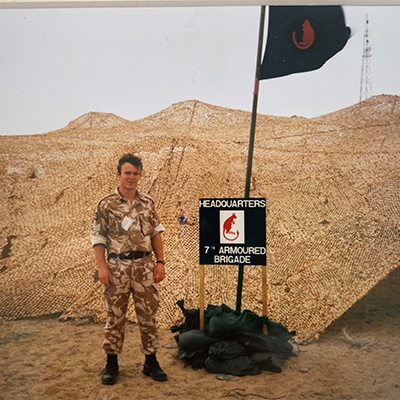 James Hannay - Surveyor, Corp of Royal Engineers/GM Major Accounts & Growth Industries, North America
James Hannay joined the Corp of Royal Engineers to become a Surveyor in the British Military to follow in the footsteps of his father to serve his country to help preserve democracy as many others had done so before him. He never could have anticipated the breadth and depth of experiences he gained throughout his 11 years of service, ranging from survival in remote areas in the deserts of Africa to seeing active duty in 'Operation Desert Storm' in Iraq in 1991, all of which prepared him with his focus and resilience in business today.
"The military helped me to understand that a focused approach to planning, organization, training, rehearsal and precision in execution all combine to achieve successful outcomes. The ability to take responsibility, to be fearless in making important decisions and to be accountable for those decisions, is something that the military teaches from day one. These are all values that I encourage in my teams to form an integral ingredient for success. As a young man the transition to put one's country before oneself is the most humbling of experiences, and this value of putting others before yourself, is one that you come to live with every day. Creating inter dependencies within teams helps overcome the biggest of challenges so as a unified group we can achieve so much more.
Recognizing the service of all the brave men and women, many of whom make the ultimate sacrifice, is something we should pause and reflect on at this very important time. I am extremely grateful and lucky to have been given the opportunity to make a difference and would like to take this opportunity to thank all service men and women around the world who are serving to uphold the value of freedom for us all."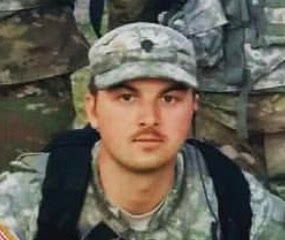 Joe Mash – Infantryman, Minnesota National Guard/Infor Customer Success Manager
Joe Mash joined the National Guard because he wanted to follow in the footsteps of his older brother who went into an Active Duty combat role right out of high school. However, knowing that he wanted to go to college as well, the National Guard provided a great route to experience both, as well as pay for a majority of his degree.
"The greatest takeaway from my time in service is the idea of personal accountability. My platoon sergeant would constantly tell us "You should always be asking yourself 'Am I doing the right thing right now'". It's important because it applies to every facet of life, not just in the military. It's easy to adhere to standards when your boss, Team Leader or Lieutenant is holding you accountable, but are you going to hold yourself accountable to those standards when no one is around to make you?
"Recognizing service is a chance to show the military is made up of people from all walks of life, bonded by their decision to put loyalty to their country above self-interest."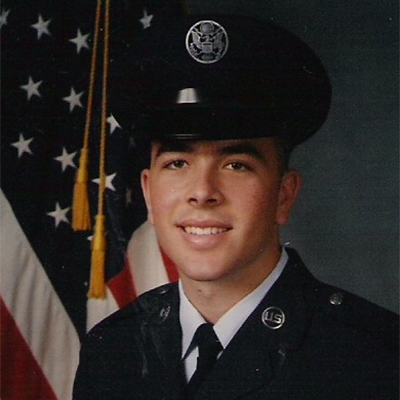 Eddie Freitas –US Air Force/Infor Director, Cloud Services
Eddie Freitas enlisted in the U.S. Air Force becoming a Crew Chief (aircraft mechanic) on C-141B cargo aircraft and eventually a Flight Mechanic on T-43A (Boeing 737) training aircraft. He was selected to retrain and joined the communication and information career fields as a Tech Controller (network infrastructure technician) and retired as an E-8 (Senior Master Sergeant) from Headquarters Air Education and Training Command after 23 years. During his time in the Air Force, he served both stateside and overseas, and was deployed to the Middle East in direct support of Operations Iraqi Freedom and Enduring Freedom.
"Those of us who have served…we are by comparison small in numbers and therefore a small community with a common bond. There is truly nothing like it, and although I had no idea at the time I raised my hand and volunteered to join, I wouldn't change a thing. Where else can you take men and women from all corners of a country (I am from Hawaii and had never lived in the 'mainland' before) and thrust them together and ultimately have that team singing from the same sheet of music and marching towards a common goal? As Director of Cloud Services, I lean on my background and experience from the military of working with, leading, and managing personnel with diverse skill sets (cloud, consultants, contractors, etc.) in the hopes of clearly managing expectations and ultimately enabling our team(s) to become successful and as efficient as possible."
For more information:
Let's Connect
Contact us and we'll have a Business Development Representative contact you within 24 business hours