In praise of veterans—our colleagues, families, friends
Everyone knows a veteran. There are heroes around us every day, whether it's a parent, child, co-worker, or friend. Here at Infor, military values are weaved into our company values. This Veterans Day, we're proud to share some of our Team Infor veterans' tributes and stories from across the globe.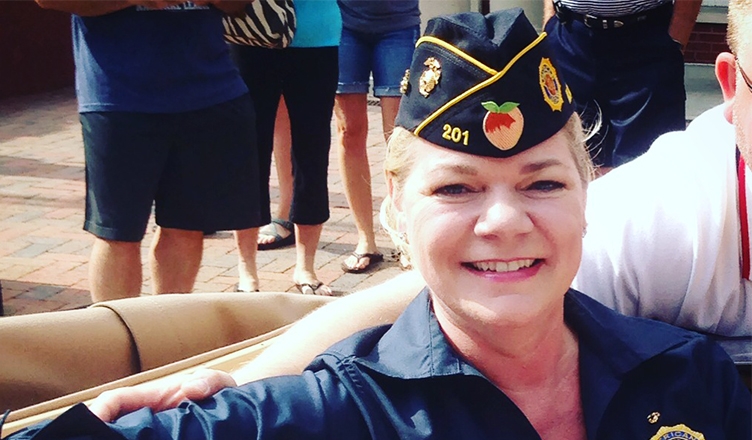 LISA DERNOVISH, US Marines / Infor development project manager
"It takes the entire team to accomplish the mission."
Lisa Dernovish served 5 years of active duty in the US Marine Corps from 1987 to 1991, and continues to serve her country as the junior vice commander of the American Legion, an organization that provides local and national assistance to veterans and their families.
"It is our civic duty to serve. Service comes in many forms, and so many have gone before us to fight battles foreign and domestic. The United States military protects freedom from oppression. It is important to recognize service as it honors those who gave up their own freedom to protect that of others. When you are in the military, you give up your freedom while you stand watch."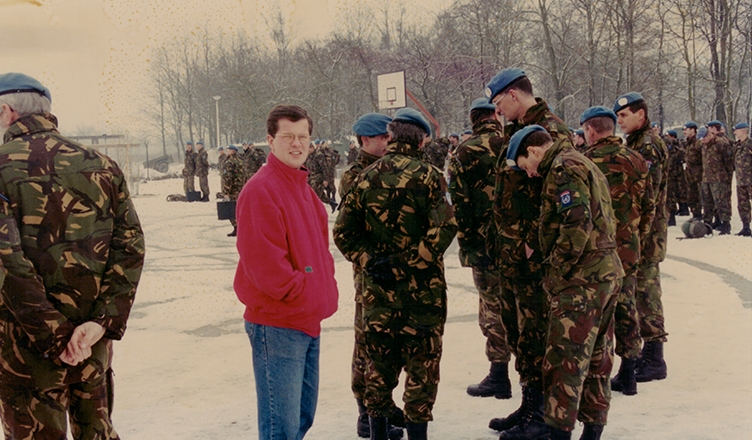 STEVEN KOK, Netherlands military service / Infor sales manager
Steven Kok's service was not typical of a veteran. In 1994, he served 9 months of compulsory military service in the Netherlands. A year later, he was selected to be the youngest ever military home manager—where he worked as a civilian with international soldiers during the Balkan war.
"I was happy to lend an ear, to give a high-five, or to say nothing, pouring another coffee. These soldiers were part of a joined peace force, and I had the honor to serve them."
He was later honored with the UN Bosnia Medal: the ultimate recognition for his service in the name of peace.
"The 12 months in Croatia were extremely valuable for me. I was on my own, in a strange world, part of a hectic, military arena, with a permanent risk a missile could come in. I've seen a lot of different characters, nationalities, emotions, and behaviors. I didn't see myself as a veteran. But the VN commander did."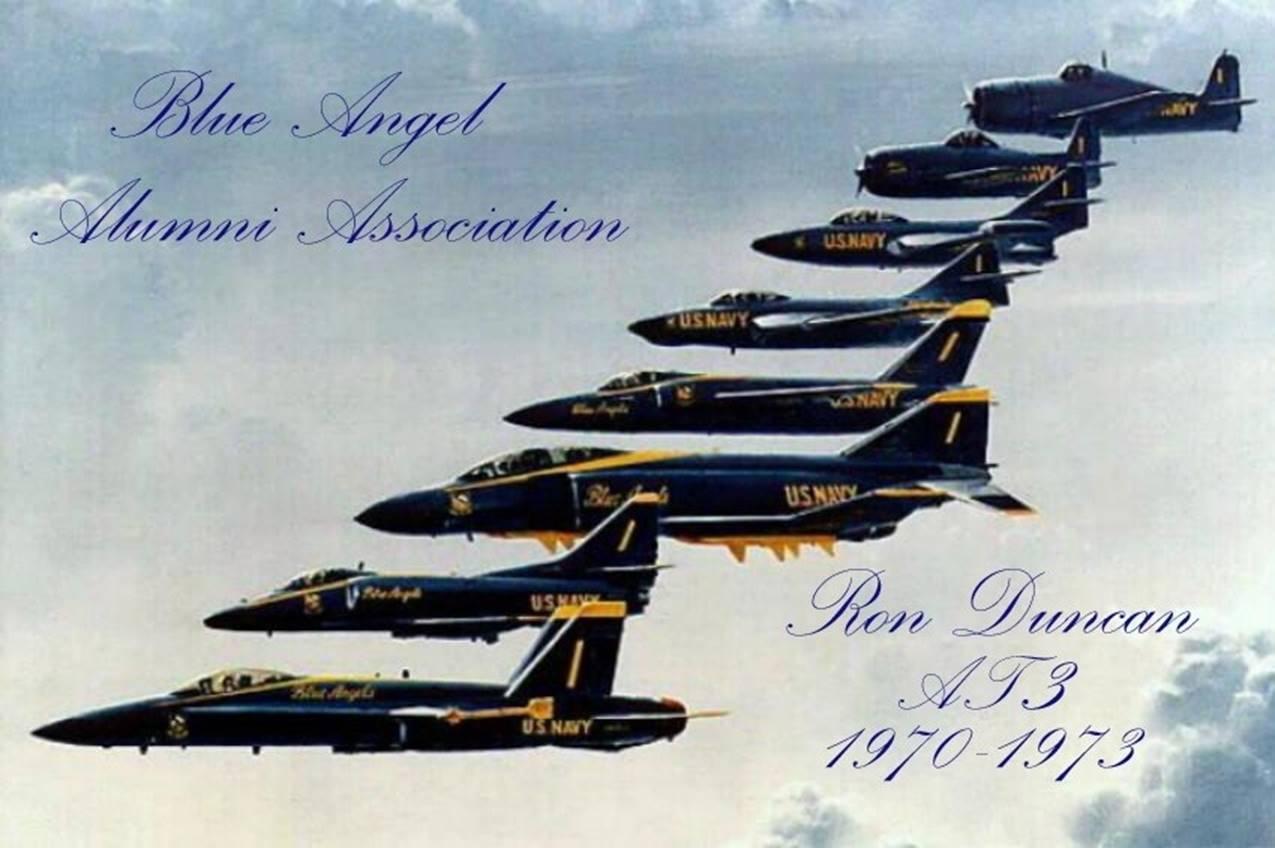 RONALD DUNCAN, US Navy / Infor Services senior consultant
"I believe there is no better training ground for life than serving your country as part of the military."
Ronald Duncan joined the US Navy during the Vietnam era, and served his tour with the US Navy Flight Demonstration Team, the Blue Angels, as an aviation electronic technician. The Blue Angels focuses on teamwork, which means every member works together to ensure the planes are ready to go for every airshow. Duncan helped with everything from engine re-installs, sanding, preparing and painting aircraft, and more.
"The military strives to teach each member that they are part of something bigger than themselves. The training, discipline, and skills I gained with the Blue Angels, defined the work ethic I have followed for the rest of my career, whether as a consultant or in a functional role in business. That work ethic has also instilled me with the confidence to address the challenges and opportunities that have come my way, and be successful."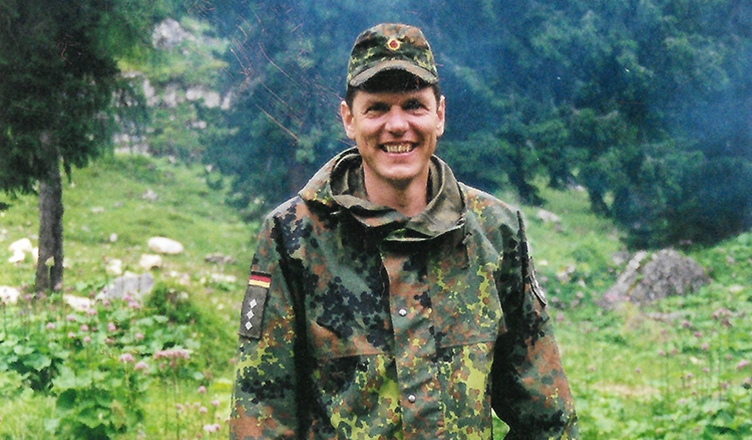 GERHARD KANNAPIN, German Gebirgsjäger unit / Infor Services senior consultant
"I have learned to lead by example, demonstrating the absolute will to win."
Gerhard Kannapin began his service as a young lieutenant and platoon commander in the German Army, and rose through the ranks to become captain and company commander of the Gebirgsjäger, the elite mountain unit. Kannapin still serves today, as a lieutenant colonel in the Army Reserve.
"Nowhere else, as in the Army, do you learn to improvise, cope with almost any situation, and always have your mission in mind and carry it out. These skills have been very helpful to me, very much so in my work at Infor."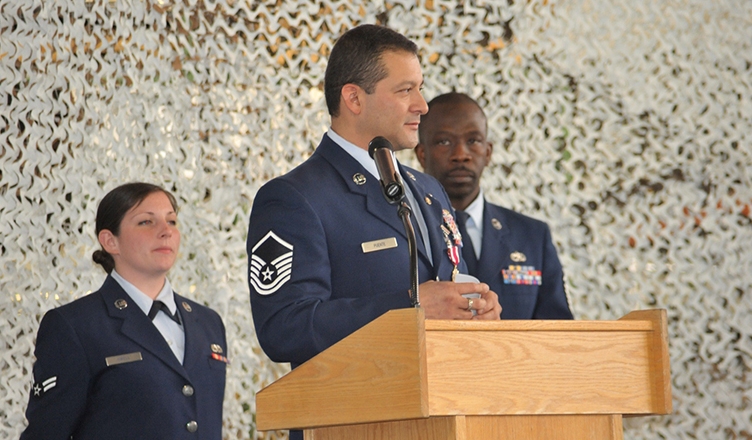 JAMES PUENTE, US Air Force / Infor facilities operations specialist
James Puente served 24 years in the Air Force, and was awarded the Meritorious Service Medal for outstanding achievement in 2011. His assignments included supporting Hurricane Katrina rescue efforts, earthquake relief in Pakistan, and NATO air training missions in Afghanistan.
"Many service members overcome personal obstacles to protect American interest, advocate global democracy, stability, and prosperity to possess freedoms that every human is entitled to have from birth."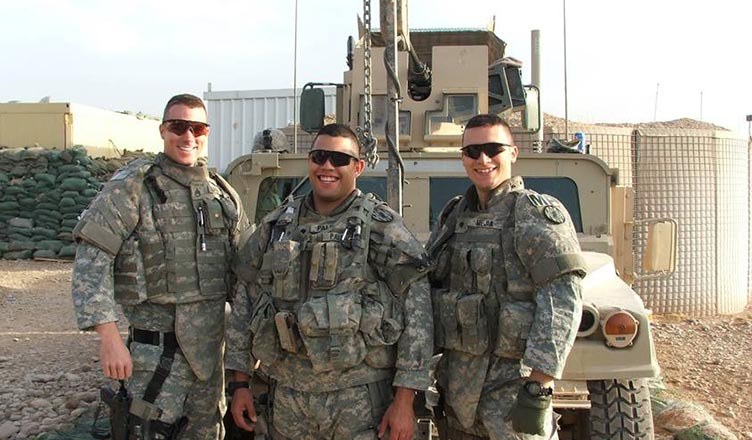 CINDY and LEONARDO MEJIA, US Army Reservist parents / Infor senior customer care rep and technical support analyst

"Remember our military, and honor their service. Freedom is not free. Someone has sacrificed for our ability to live and work to become the best person we can be."
Cindy and Leonardo Mejia have worked at Infor for 28 and 29 years respectively, and know firsthand how military values align with Infor values. Their son, Adrian, served in the US Army Reserve and was deployed to Iraq to serve in Operation Iraqi Freedom in 2004 and 2007. Each deployment lasted a full year, and Adrian served in a variety of capacities: guarding a prison, working with and training Iraqi police, security patrols, and more.
"As a parent of a soldier deployed to a war zone, you get a new level of understanding for what our military does. The professionalism and training, the commitment and sacrifice. Our military are our children, our neighbors, and our friends. We, as a country, became much more aware of how important it is to recognize their service after 9/11. The family of a service member serves as well, working hard every day of the deployment to be supportive and positive, and yet they worry every minute of every day. After the family member returns, they continue to work hard to support their loved one as they reacclimate to being home."
SCOTT GUERIN, Air Force Reserve / Infor business development manager
"One of the biggest lessons I've learned from the military is that it's the individual's job to be prepared for whatever life throws at you."
Scott Guerin is an Air Force reservist attached to the 317 Airlift Squadron in Charleston, South Carolina. He serves as a C-17 loadmaster—an aircrew member whose duties include supervising loading and offloading cargo and operating aircraft systems. The C-17 carries just about anything that needs to move somewhere, including passengers, provisions, vehicles, and weapons. Guerin has flown combat missions in Iraq and Afghanistan.
"Often, the hard work is before the mission, but if you prepare effectively, success is much more attainable."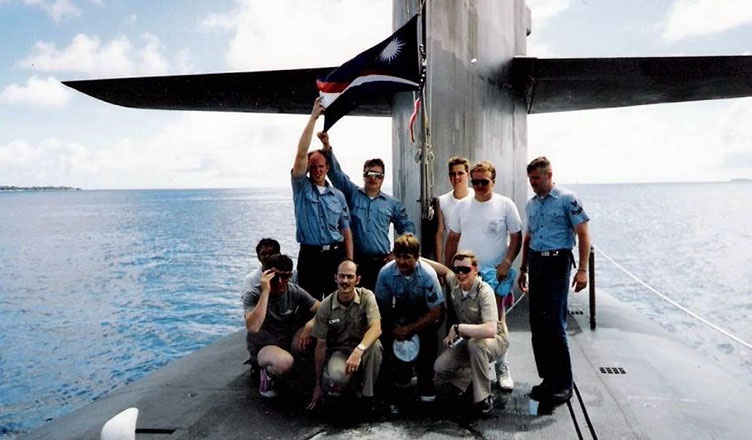 DAVID CHETLAIN, US Navy / Infor senior account manager

"Putting aside yourself and your ego to serve a greater cause is imbued with meaning and significance."
David Chetlain served as a sonar technician in the US Navy for more than 9 years, most of that time on Trident submarines, where he also served as ship's photographer and rescue swimmer. Chetlain's submarine duty began in the Electric Boat shipyard in Connecticut, where he helped with the build of the USS Nevada SSBN 773—bringing the submarine through sea trials, acceptance, and into operation.
"My experience taught me a lot about work ethic, leadership, competition (the losers have no survivors in submarine warfare) and how to get along with all kinds of people. I believe service offers a sense of purpose and identity to anyone who is willing to take on that role—within or outside of the military experience. It's important to recognize people who have made this commitment and taken this risk, and a way for us to realize that the citizen soldier walks among all of us and will hopefully inspire others to make the same commitment."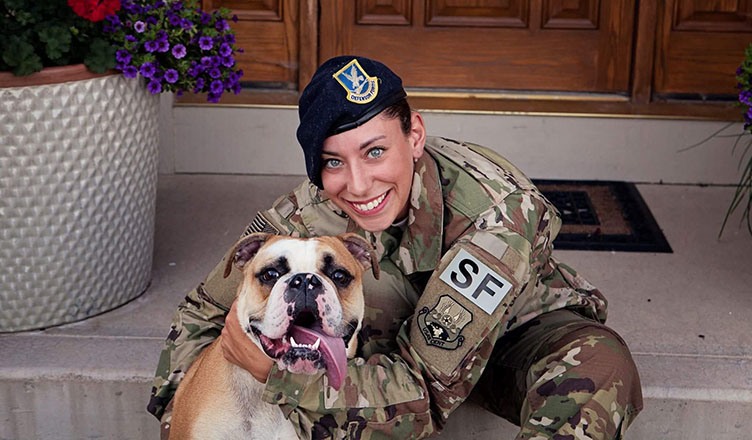 ANDREA BAILEY-GASVODA, US Air Force mom / Infor sales account manager
"It will be hard to not have her home for the holidays, but we are so proud of her for serving our country."
Andrea Bailey-Gasvoda knows a lot about the impact of service on families and communities. Her daughter, Kaley, is serving as security forces with the US Air Force.
"She is on her first deployment in the Middle East, and we are anxiously waiting for her return in February."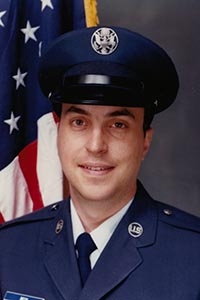 CHARLES BECK, US Air Force / Infor principal information developer
"Service in the US military is essential if we are to preserve the freedoms and rights we hold most dear. Our liberty and our rights were bought dearly over 200 years ago, and they have been maintained and protected by our military forces ever since. God help us if we ever lose sight of that truth."
Chuck Beck served in the US Air Force from 1982 to 1987 as a staff sergeant in Dover Air Force Base in Delaware, and Ramstein Air Base in Germany. His basic training and time serving taught him a number of valuable life lessons, including:
There is no such thing as a good excuse. In fact, there are no excuses, period.
There really is a right way, a wrong way, and a military way to do almost anything.
Superior rank does not necessarily translate to superior intelligence or superior common sense.
"If we are to continue enjoying our freedoms and rights, it is important that we recognize and honor those who have served, and especially those who made the ultimate sacrifice. Otherwise, we risk losing those freedoms and rights—and more importantly, we risk losing from the military those who come after us and who might thus fail to take up the torch."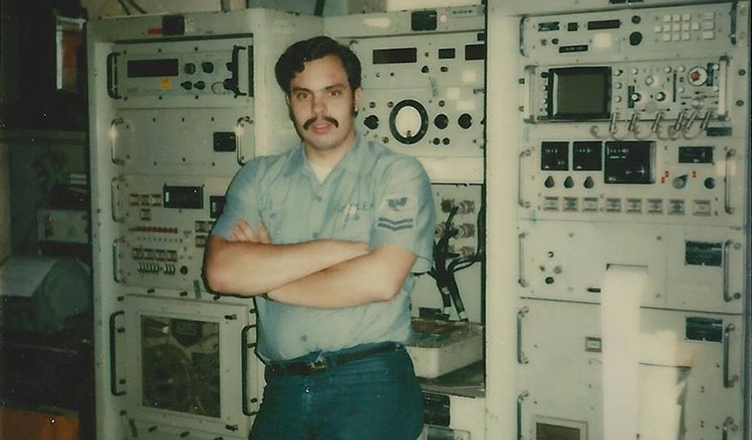 LEN ASHLEY, US Navy and Navy Reserve / Infor Services solution architect
"The Navy was one of the best times of my life."
Len Ashley joined the US Navy after deciding he was not ready for academic life. To his surprise, the Navy decided he would spend his first year in Aviation Electrician 'A' and 'B' schools. He then served in the Aircraft Carrier USS Independence, the Naval Air Station NAS Cecil Field in Florida, and the Attack Squadron 195 'VA-195' until 1981, when he decided to move to the Navy Reserve.
"My father served in the US Navy Sea Bee's during WWII in the Pacific, and my youngest son served in the US Navy during the 2003 invasion of Iraq as a crypto/communications operator in the Spec Ops community embedded with SEAL teams, Marine Force Recon units and other national security teams and NATO teams for 10 years."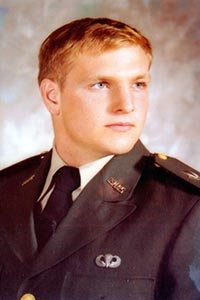 RICHARD MOORE, US Army / Infor tech solutions consultant
I served in the US Army as an infantryman for 8 years during the Cold War period between Vietnam and Desert Storm. I spent 4 years in the States and 4 in Germany. Our mission then was to deter the Soviet Union from invading Europe. We trained very hard in as realistic a manner as possible. There were several years where deaths due to training accidents military-wide exceeded 2,000. So back then, even the peace-time military was dangerous. I'm glad we never had to be tested against the Red Army.
The single most important lesson I learned was that, when given a mission, you must do everything you can to accomplish that mission. You can fail, but it cannot be because you gave up. We can't always have visibility of the big picture, or even know why the mission must be accomplished. You can't always know what's riding on your success or failure. It may be nothing or it may be that your success will win the day, the battle, or even the war. You have to treat every assignment or mission as if everything is riding on its successful completion.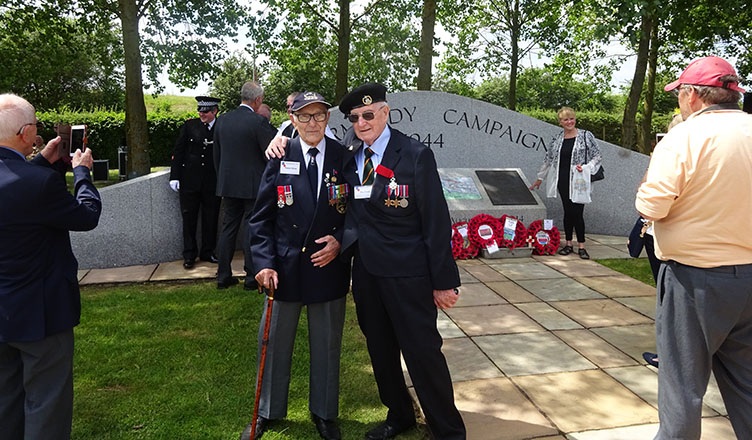 LEE LITTLEFAIR, UK Navy daughter / Infor principal product support analyst
Lee Littlefair knows military values, and how they transfer to the home. Her father, who died Oct 16 at age 92, was a D-Day veteran. He joined the Navy at 17 and became able Seaman Robert Alexander Shaw for the duration of WWII. During the Normandy D-Day invasion, Littlefair's father was a signal man on tank landing craft 602—part of a 13-man crew, responsible for off-loading tanks to the beaches.
"Dad had always been a keen supporter and member of the Royal British Legion and the Royal Naval Association. For many years, he traveled to France to remember his comrades. For the last two years, Dad hadn't been well enough to make the journey, so he attended the UK remembrance at the Arboretum in Burton on Trent—taking along his family."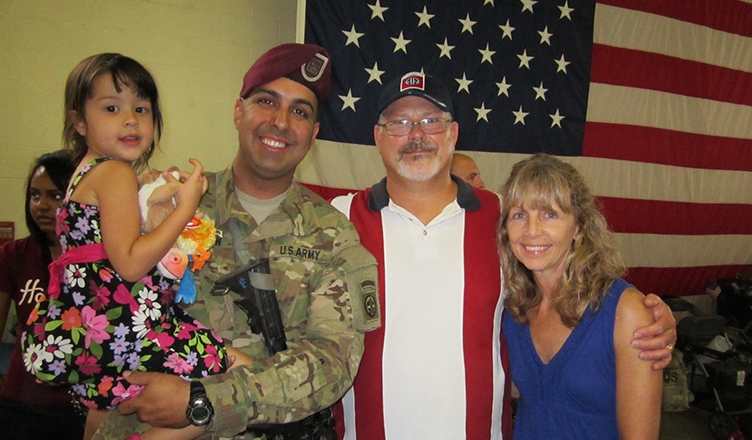 STEVE CRIGER, US Air Force / Infor support operations manager
"Often times, people tell me I'm a hero when they learn I'm a veteran. I quickly correct them. I'm no hero; a patriot, yes, but definitely not a hero. I tell them that to see heroes, they need to visit Arlington or one of the many national cemeteries. Or visit cemeteries overseas. These places are full of heroes."
Steve Criger served in the US Air Force from 1985 to 1990 as a jet engine mechanic and crew chief. Military service runs deep in his family. His mother was a Navy nurse in WWII; his father was a pilot. Today, Criger's son-in-law is in the Army, and has served3 tours of duty in Iraq, and 2 in Afghanistan. He is proud that military tradition continues.
"I didn't have a career in the military in mind, but when I raised my right hand and took the oath, I took every word to heart. I knew very well that I might be put in harm's way during my enlistment, and quite possibly might lose my life defending freedom."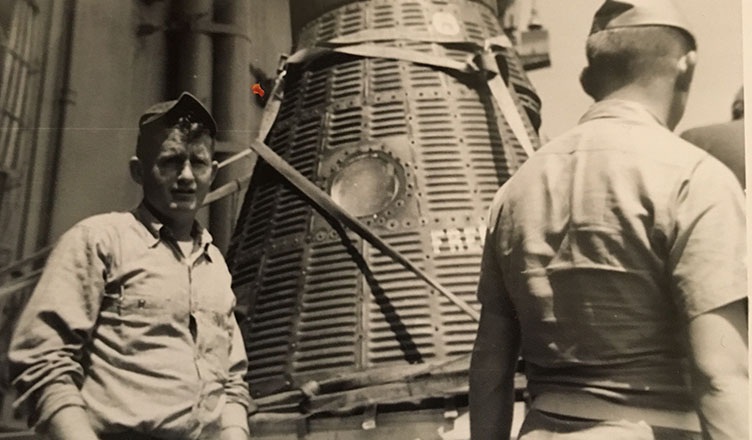 VALERIE HAYDEN, US Navy daughter / Infor senior communications manager
Valerie Hayden's father, Jim Bass, was stationed on the carrier USS Lake Champlain in May 1961 when it picked up the Freedom 7 space capsule following astronaut Alan Shepard's 15-minute suborbital Mercury-Redstone 3 mission―the United States' first manned trip into space. Bass served 20 years in the Navy, and retired in 1974 as a gunner's mate technician.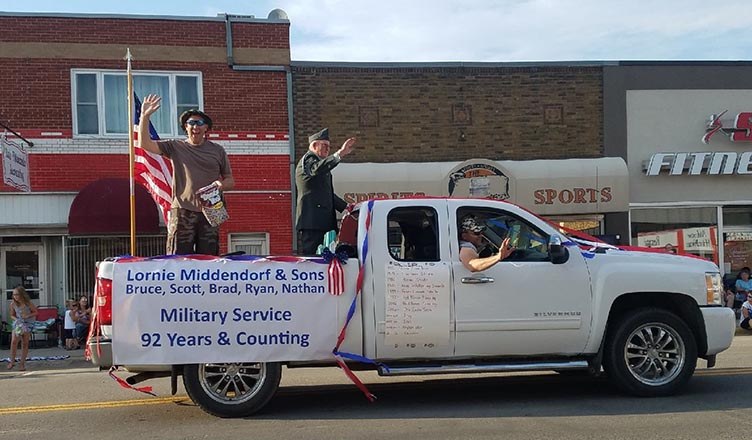 BRUCE MIDDENDORF, US Army National Guard / Infor support operations director
"Military training is important because it trains you to know the strengths, capabilities, and weaknesses of yourself and your team. Such knowledge transcends through everyday life."
Bruce Middendorf grew up in a military family. His father served during the Vietnam War, and at age 17, Bruce joined the Army National Guard. His four younger brothers all followed suit, and served in a military unit in some capacity. This year, his family was asked to participate in the Independence Day parade in their hometown of Melrose, Minnesota. Bruce, his father, and brothers have a combined 94+ years of military service.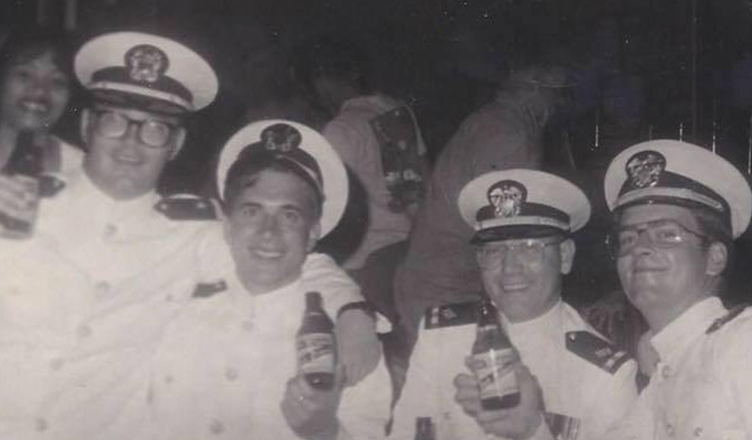 ZAN MILLER, US Navy / Infor senior product director
Zan Miller served in the US Navy, with his ship at sea for more than 6 months—setting sail from San Diego to the Persian Gulf, and back again, stopping in Singapore, Sri Lanka, Bahrain, the UAE, Australia, and Samoa.
SHANNON MEADOWS, US Army Air Corps friend / Infor procurement specialist
"Behind every veteran, there is a family that sacrifices a lot while their loved one serves their country."

Shannon Meadows' family friend, James Wilson Bennie, lives with her sister in South Carolina. Bennie was born in Scotland, and immigrated to America, where he joined the Army Air Corp in 1941 to serve in WWII. He was assigned to the Flying Tiger, a US/China alliance. In 1951, he was recalled to serve in the Air Force and stationed in Japan. He was deployed to Korea from 1951 to 1955 working on the C-119 cargo planes. Then he served with French forces in Indo-China at the Battle of Dien Bien Phu. Then he served in the Cold War with the F-100/4FC Fighters, and next in Vietnam from 1965 to 1966. Jim returned to the US and kept flying. He finally retired after serving 30 years.
"Why is Veteran's Day important? Brave, honorable, dedicated, patriotic, and altruistic men and women in the military believe in something greater than themselves. They are willing to sacrifice and serve others, and they know that without their help, others may never be free. So, we take one day a year to recognize their valor and sacrifice."
View the "Service at Infor" photo album on Facebook

Let's Connect
Contact us and we'll have a Business Development Representative contact you within 24 business hours