Video: Transforming Maintenance and Asset Management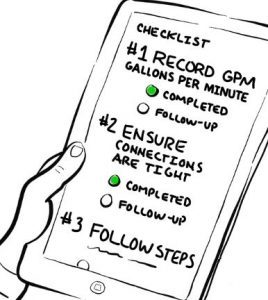 It's the best 90 seconds you're likely to spend this week.

This short Infor video examines the challenges faced by maintenance professionals and reviews the essential characteristics that an enterprise asset management system must offer to help organizations become more proactive.

The need for proper maintenance management is driven by rising costs, frequent equipment downtime, strict compliance regulations, and efficiency gaps that go straight to a company's bottom line. The EAM modules available from most ERP providers lack industry-specific features and configurability, while a basic Computerized Maintenance Management System (CMMS) won't be able to scale as your business grows.

The right EAM software should be able to:

Schedule maintenance based on criticality, priority, and risk

Optimize maintenance based on a thorough condition assessment

Record, maintain, and standardize asset information and alerts

Search for maintenance data and create work orders based on that data

Provide case management and non-conformity tracking, to deliver insights on assets that will soon require repair or replacement

Ensure phased record transfer, to ensure a proper audit trail that supports regulatory compliance

"Like everything else in the world, the future of maintenance is digital. So if you haven't digitized your maintenance operations, you're already falling behind," the video warns. "Infor EAM can help future-proof maintenance for your organization, streamline your operations, and maximize your cost savings."

View the 90-second video.
Product
CloudSuite Facilities Management
Infor EAM
Region
Let's Connect
Contact us and we'll have a Business Development Representative contact you within 24 business hours