View from the window seat on a plane to Tokyo
by John Flavin, Executive Vice President, Manufacturing and Distribution Solutions, Sales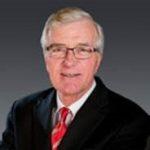 From a 30,000-foot view, waves hitting Japan's shore look identical to the waves hitting the coast of California. In many ways both shores are the same, and yet so very different on micro-economic and industry levels. A global perspective—which understands these distinctions--is easier to achieve when you leave the comfort zone of your own office, your hometown, or native country. I received a good reminder of that last week as I traveled on business to Japan.
In my role at Infor, I am fortunate to have many opportunities to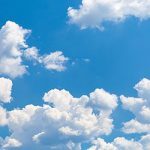 engage with colleagues around the globe. I am proud to work for a company that is truly global in focus, mission, and appreciation of diverse cultures. We celebrate differences. Yet, I am convinced that manufacturing speaks a universal language. Whether a Tokyo producer of automotive parts or Texas fabricator for commercial HVAC, both companies hear the same requests from their customers. More value, greater speed, more individualized products, and an emphasis on innovation are always driving points. I have seen the same list of issues countless times.
That doesn't mean my recent trip to Tokyo was all predictable and standard fare. On the contrary, I was eager for the chance to see first-hand how the Japanese manufacturing industry is embracing disruptive technologies like digitalization and how certain challenges, like the aging workforce, are impacting Japan. My hosts were gracious in setting numerous opportunities to visit plants and talk to customers. I was impressed with the hum of activity and the general positive feeling about the local economy.
It seems, from conversation with local leaders, that
Japan's Great Stagnation
, which has malingered since the 1990s, is coming to a close. Manufacturers are looking to invest in their infrastructure, including equipment and business systems which support smart interaction with customers and prospects. Like all of us, businesses in Tokyo are looking for ways to harness sensor-based data and turn it into meaningful insights—especially business intelligence which can improve operational efficiency on the shop floor (like Factory Track) and enhance relationships with the customer base (like Infor CRM).
I also enjoyed the opportunity to tour an auto parts company and manufacturer of heavy equipment. In both locations, I was impressed with the level of commitment to quality, pride in modern technologies, and drive to continue refining business operations. It was clear that an underlying goal is or profitability for all the stakeholders, from owners and c-level officers to line-of-business managers and assembly workers. Everyone will benefit from manufacturing's modernization, I am continually reminded.
It was a productive trip. I am happy to be home, though. I am diligently back to work planning how our sales force can continue to make connections worldwide. We have a story to tell, I know. And, you—our manufacturing customers--also have stories, from around the world, worth listening to. Perhaps your plant can be on my next travel itinerary.
Let's Connect
Contact us and we'll have a Business Development Representative contact you within 24 business hours