We have the data. Now what?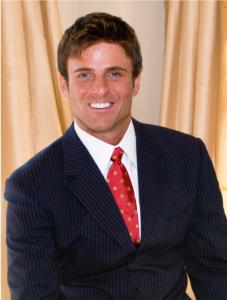 We all know the pressure on providers to reduce costs and improve care quality. It's at the core of the Triple Aim, and becoming more critical as the federal government and payers are mandating that we look at care through the lens of value-based reimbursement models.
I was part of a discussion at a recent
Becker's Hospital Review
annual meeting. Our panel included my Infor colleague Chuck Whinney, as well as Roger Russell, vice president of finance for Palos Health in Illinois, who provided an important care provider perspective.
We first laid out our common challenges:


Cost reduction strategies are now completely intertwined with quality measures. As Mr. Russell stated, a handful of years ago it was all about bringing the supply costs down, comparing a blue pen to a black pen. But we never looked to see if that blue pen would get a patient out of our facility a day or two earlier.

Providers have so much data—often too much, and are struggling to find the right technology solution to aggregate and digest data more efficiently.

Patients are being driven to outpatient settings, where reimbursements significantly differ from the inpatient space. During our session, an audience member "joked" that soon we will be putting in a Jiffy Lube model for appendix operations.

This push to value and outpatient settings coincides with the Internet of Things, where providers find themselves with access to technologies that can collect endless amounts of data. That can be both a blessing and a curse.
The key is understanding that data. That's how we find and reduce expenses, while preserving patient care and boosting value-payments. It is enabled by employing intuitive analytics across the care continuum. Whether outpatient or inpatient, it doesn't matter. The insights are there to break down complex data to not only improve outcomes but also lower costs.
And as my colleague Mr. Whinney added, another piece of using data effectively to drive cost reduction strategies is generating staff buy-in—especially from physicians. Those highly trained care experts can sometimes bristle at the thought of cost accounting. However, with the most accurate information, we can explain costs more accurately, emphasizing that with better information we can enable better care decisions.
With
Infor TrueCost
, you will be able to make all of this easier. You'll be able to track and measure direct, actual, real-time patient costs. You can integrate EHRs and other clinical and operational systems for 360-degree view across your acute, sub-acute, and ambulatory facilities. Watch for the launch of TrueCost next month.
William Bercik, Vice President, Healthcare Strategy & Development
Let's Connect
Contact us and we'll have a Business Development Representative contact you within 24 business hours