We've saved you a spot at the Infor TechEd open lab!
Hopping open lab at Infor TechEd

At the second day of Infor TechEd for Infor CloudSuite Business and Industrial in St. Paul, attendees were busy in the open lab testing out what they learned during their breakout sessions.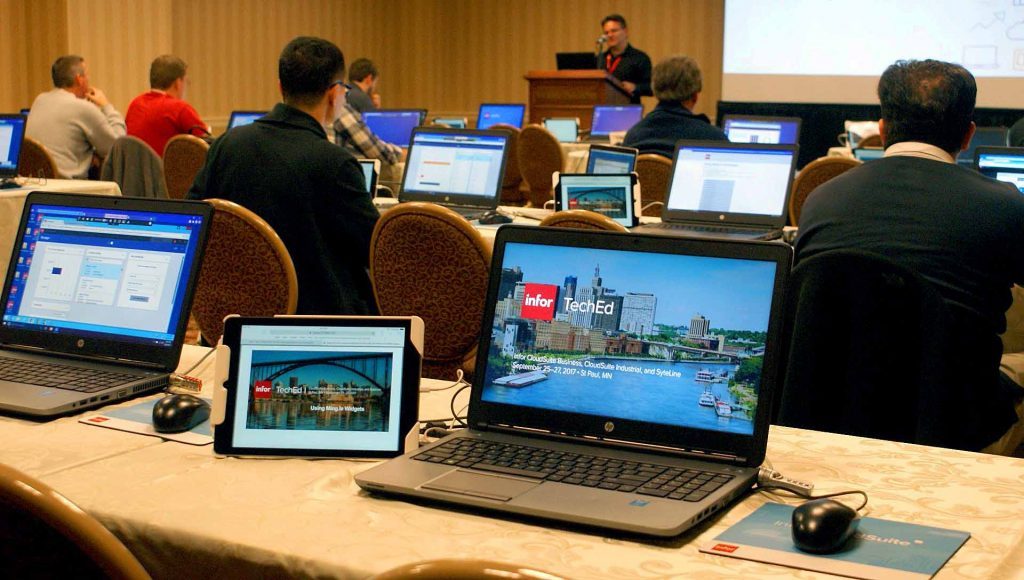 Hook&Loop Joel McClure, Director of Hook & Loop, and Karen VanHouten, Principal at Hook & Loop, presented on collaboration and design thinking for improved work results. Joel and Karen later led interactive workshops on understanding how people work in order to improve business value.
Filed Under
Education & Transformation Services
Let's Connect
Contact us and we'll have a Business Development Representative contact you within 24 business hours