What does "cloud" really mean—and what's on the other side of that browser?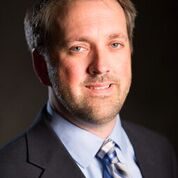 Kevin Price, Director, Product Management & Strategy, Infor EAM
Over the past 20 years, I've found that "in the cloud" doesn't mean the same thing to everyone.
To the field technician, field supervisors, dispatchers, and anyone involved where the "rubber meets the road," it means very little—and that's as it should be. Field employees should be able to just open an application and do their jobs.
To the departmental director, cloud means a great deal more. It means less hassle and headache in keeping up with the latest database, operating system, and application patches. It means having a system that is always on, or on when you need it, without the heavy cost of local technical ownership—costs attributed to database licenses, hardware upkeep, data center security, network appliances, and the throngs of IT engineers that cost more than the proverbial arm and a leg.
So why bother? Why keep applications local anymore? Charles Phillips, Infor CEO, said at an Amazon Web Services user group that "Friends don't let friends build data centers." For people like me who live and die in Enterprise Asset Management (EAM), that means something basic and fundamental: we get to turn our focus to what we are supposed to do, what we do best, and what we thoroughly enjoy. We get to focus on our primary jobs of keeping our assets running to the best of their ability, in the safest and least expensive ways possible. No longer do we have to carry the IT hat in our backpacks…. well, depending on what cloud really means to the software provider you choose, that is.
So many vendors out there are still struggling with understanding the cloud. Some say they're in the cloud, but offer a very expensive single-tenant environment with a ton of risks to them and to you.
Some are just trying to understand how to come at it: whether to choose a SaaS vendor to host their asset management solution for their customers or do it themselves.
Others are trying to decide which application-not-meant-to-function-in-the-asset-management-space-but-being-customized-as-if-it-were to position out there as a true "asset management in the cloud" alternative.
And then there are those vendors that are still figuring out what they didn't know when their journey to the cloud began, and are finding more security holes or capability flaws than they have the bandwidth to fill. Amazing, but true.
Remember back in 2001 when Datastream first offered a hosted Enterprise Asset Management application? I do; I was there—as were many of the customers still using EAM today. At Infor, not only are we still doing it, but we've grown it by leaps and bounds: upgrading customers to the latest and greatest, one stable release at a time, without interruption.
Beautiful.
If you're looking to make a decision about going to the cloud for your enterprise, give us a call.
Not everything on the other side of that web browser is the same.
Product
CloudSuite Distribution Enterprise
CloudSuite Facilities Management
Infor EAM
Region
Let's Connect
Contact us and we'll have a Business Development Representative contact you within 24 business hours