What is digital HR? Moving from talking SMAC to artificial HR.
Marcus Mossberger, Human Capital Management Strategy Director
Fresh off the heels of the
HR Technology Conference
in Chicago, there was a palpable sense that a monumental shift in the world of HR is already underway. The last several years have borne a frenzy of activity around social, mobile, analytics and cloud (SMAC), but those were simply precursors to what Josh Bersin describes as a revolution (not evolution) in HR (the 9
th
of 10 trends listed in the
Deloitte 2016 Human Capital Trends Report
).
So what exactly is this notion of "digital HR"? To summarize, it involves taking the irrational, subjective and messy characteristics and behaviors that humans bring to the work environment and assembling them into 1's and 0's so that we can aggregate the information, quantify what it means and use it to make better real-time decisions. The end goal is better patient care, to sell more cars or to improve the customer experience – whatever your organization is trying to address.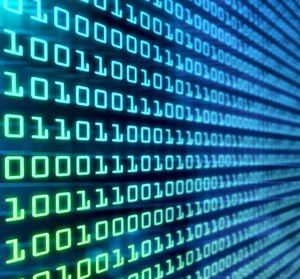 At the HR Technology Conference we saw a glimpse of some of these new digital tools and strategies in the
Awesome New Technologies for HR
session. Several organizations demonstrated new ways to deliver performance feedback and real-time coaching, enhance learning programs, and conduct employee surveys. But we are just scraping the surface of the potential technology has in store for the future.
Technology's role in the transformation of HR over the next few years will be substantial, as mobile applications, wearables, bots and artificial intelligence will fundamentally shift accountability for success to the front-line individual. The real revolution here is the freedom this brings ... in theory, we will all have immediate access to information, applications, tools and resources that will drive intuition out of business decision-making and enable us to reach our full potential. Thomas Pikkety, a French economist who wrote
Capital in the Twenty-First Century
suggested that our ability to disseminate
skills and knowledge
will have the greatest impact on the redistribution of wealth across the planet (something we all recognize is reshaping political and economic tenets).
Today many people seem to fear the increasing use of "Artificial HR" and bots to handle administrative and transactional activities. These "learning machines" can very quickly be trained to handle inquiries and requests such as one's PTO balance or processing an internal transfer. Many of these same people want to maintain barriers between their work and personal lives, and look to strike a "balance" that they find acceptable. Interestingly, I personally believe our collective future is much brighter because of this technology and the dissolution of these perceived barriers.
Millennials (sometimes portrayed unfavorably by the media since their entrance into the work environment) may actually prove to be the first generation to embrace this new paradigm. They are intent on finding purpose at work. So it stands to reason that if technology can handle those mundane tasks that take up considerable time (and most of us do not enjoy) while freeing us to focus on meaningful activities that have intrinsic value, then we may have less of a desire to compartmentalize our work and personal lives. Amazon Echo (Alexa in my house) is a great example of technology's role as a "personal assistant" to handle these prosaic activities of daily existence.
Here is the bottom line: according to the Deloitte report 72% of companies believe Digital HR is an important priority, but few have a definitive strategy to get there. What is your organization doing to begin this journey?
Let's Connect
Contact us and we'll have a Business Development Representative contact you within 24 business hours