What is the real cost of patient care?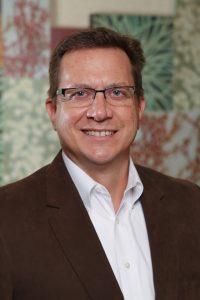 Zan Miller, Infor Senior Product Director
A couple of my colleagues and I recently participated in a very informative and energizing conversation at the most recent HIMSS. We were joined by a group of providers, payers and pharmacy representatives in a casual conversation where we shared ideas around a topic that's on all our minds: healthcare costs.
Healthcare costs are currently at about 17 to 19% of the US GDP and the questions remain: How do we keep those costs in check—or even lower them—without sacrificing care quality? How do we quantify that care as the industry transitions to value-based reimbursement?
There were some really innovative ideas shared during our discussion. One cost saving move sounds pretty simple: Start by keeping the population healthy. This participant said that when they built a new hospital, they recognized there was some available space. So they added a fitness center. They also added multi-family housing for healthy seniors, right next door. The fitness center is so popular with its senior neighbors and its own employees that it has a waiting list. Its membership fees also contribute to the organization's bottom line.
Another provider also discussed the cost challenges of our aging population. They have developed a care model where gerontologists go into the patient's home with an iPad to track the patient's record and care. Patients feel well cared for and, while it's not reimbursable, it still saves on overall costs by providing preventive care. Most of all, both doctors and patients report that they love it.
But love doesn't pay the bills. So, the conversation did turn into ways we can ensure that decisions like the ones noted above are saving costs, prove our initiatives are working, and support value-based care models. Going back to the fitness center concept, that success is difficult to quantify.
By the time we wrapped up the conversation, it was clear that the question of how much it costs to care for a patient is crucial—and still somewhat elusive. The need for a trusted data repository that closes information gaps across venues of care, makes the best use of growing EHR data, and takes into account the complexity of patient need is sorely needed.
In June, Infor Healthcare is launching a new tool,
Infor TrueCost
, that will help break down the complexity of care costs, to give us a better, more detailed picture of how much it really costs to care for patients. In the meantime, we are excited to keep this conversation going. In this very human industry, how do we use facts and figures to ensure proper patient care and financial success? I would love to hear your ideas.
Let's Connect
Contact us and we'll have a Business Development Representative contact you within 24 business hours