What it takes to hire Millennials
According to the U.S. Census Bureau, there are more than 83 million Millennials (born 1982 to 2000) in the United States. That's more than 25% of the nation's population, surpassing baby boomers at 75.4 million. Millennials are now the largest segment of the workforce and if they aren't part of your workforce, they soon will be.
But to recruit Millennials, equipment dealerships need to rethink their recruiting and employment practices. What appealed to baby boomers when they entered the workforce – 9-to-5 work in a traditional office, gradual advancement, a retirement plan, two weeks paid vacation – are not what Millennials want.
Ignore the stereotypes

Millennials get a lot of bad press; to develop a successful plan for hiring and retaining them, you need to ignore it. "Millennials – contrary to pop culture stereotypes – can be valuable, loyal, high-performing employees, managers, and leaders," says Jason Dorsey, Chief Strategy Officer at the
Center for Generational Kinetics
.
"You probably know some high performing Millennials right now," says Dorsey." But so often the headlines seem to focus on Millennials who are not making the leap into adulthood and self-reliance. That doesn't change the fact that millions and millions of Millennials are employed and show up to work every single day."
Reach them where they live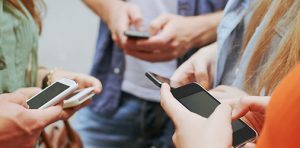 Millennials are technology-dependent. They want to look for and apply for jobs online, not through newspapers or help-wanted ads. "The most critical touch points include your job description, the career page on your website, the ease of applying and online employment ratings," says Dorsey.
Write a job description that will appeal to Millennials. Include the importance of the job to the organization and your company's mission statement. Millennials want to make the world a better place and they want to work for companies that are about more than making money.
"Millennial workers are targeting companies who want to change the world," says Anthony Moore, founder of
StuffGradsLike.com
and author of the book
Buyer's Remorse: The Life You Thought You Wanted in Your 20s
. "Millennials don't care as much about money or prestige as they do about getting the chance to be part of something bigger than themselves."
Compensation and benefits
While compensation and benefits are certainly important to Millennials,
in a Gallup poll
in which Millennials were asked what they looked for when applying for a job, compensation ranked sixth in importance. In first and second place were "opportunity to learn and grow" and "quality of the manager."
They do want benefits, but they may not be the ones your company provides. Your potential Millennial new-hires are looking for companies that provide mentoring programs, opportunities for personal development and constant feedback. The benefits that attract Millennials are a clear pathway to advancement, an urban location, flexible work schedules, and the ability to work from home when possible.
"We know that companies can get this right," says Dorsey. "And when you get it right, you have a distinct advantage over your competition. You're going to innovate faster, you're going to decrease costs…you really create this wonderful diversity of thought when you can engage three or four generations."
Industry
Equipment Dealers Rental & Service
Let's Connect
Contact us and we'll have a Business Development Representative contact you within 24 business hours