What matters to you? It could mean life or death when answered by an EMS professional

At Pinnacle 2017 last week, Martha Hayward, Executive Director at the Partnership for Healthcare Excellence, posed a simple question to EMS leaders from across the country –
What matters to you?
As I thought about the words, several things came to mind as it relates to my life – building and maintaining a warm, loving, and safe environment for my wife and child; ensuring my son is happy and healthy and has the ability to pursue whatever this life has in store for him; creating a collaborative work environment where team members share ideas and are free to be creative; giving 100% effort in whatever it is that I am doing, whether professional or personal – are certainly consequential, but generally to those in my immediate sphere of influence.
Consider the same question – and answer – for paramedics and EMTs. For them, it can sometimes be a matter of life and death for those in their sphere of influence. And as a matter of routine, it is
always
an encounter that those in their care remember for a lifetime. When a person calls 911, either for themselves or for another person, things are bad. How that paramedic or EMT conducts themselves on the scene matters – and not just the knowledge and ability they demonstrate – but how they
behave
is also critical to that patient, and is most often what is remembered.
So why is behavior often an after-thought in our hiring decisions? Why do we focus almost exclusively on knowledge, skills, and abilities? Sure, those things are important, but the behavior a person exhibits is also critical in the workplace, especially for EMS agencies as they strive to provide positive, memorable, patient-centered care. As aptly stated by Ms. Hayward in her closing remarks, "
Create joy in work and results will be better. Better outcomes. Fewer complaints. Less litigation."
Behavior matters. In a recent survey by Journal of Emergency Medical Services (JEMS) and Infor, more than 5,000 EMS providers weighed in on various elements of their profession and the agencies that serve them. Retaining the best and the brightest is one of three key themes to emerge. The first step to doing so? Hire the right person up front. It sounds deceivingly simple, but there is a science to it – which entails analysis of top performers for identification of behavioral traits you want in your best employees. Click
here
to learn more.
Dr. Kurt Steward, Vice President, Public Sector, Infor
Infor Talent Science named JEMS Hot Product
. Selected from among
public safety software
peers for its ability to help address rising employee turnover in the industry with recruiting, retention and talent nurturing capabilities.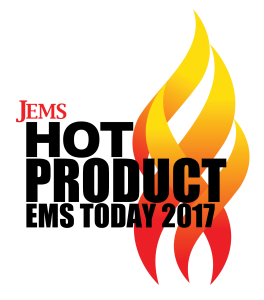 Industry
Federal Government
State and Local Government
Let's Connect
Contact us and we'll have a Business Development Representative contact you within 24 business hours